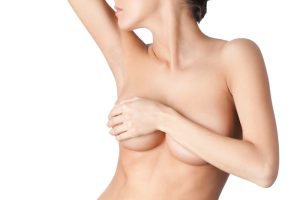 Breast augmentation is a major surgical procedure involving a significant recovery process. A candidate planning to go through this surgery should budget time for recovery. She should be committed to follow the recovery instructions of the cosmetic surgeon in order to ensure a safer and fast recovery.
Dr. Landon McLain is a double board certified cosmetic and oral & maxillofacial surgeon providing breast augmentation and various other procedures. Dr. McLain will explain all about the recovery during the pre-op consultation. He provides breast implant surgery to patients in Huntsville, Madison, Florence, Decatur, Scottsboro, Cullman, Athens, Alabama, and surrounding communities.
Post-operative Downtime
While the downtime can differ between patients, most patients will be able to resume their normal routine within a week. The patient may return to her workplace in a week or 10 days, but she should avoid too much physical movement and vigorous activities for a few days at work. Patients with more physically demanding jobs may have to stay at home for an additional week.
Mild walks at home are encouraged in the first week to maintain blood flow, but otherwise the patient should take sufficient rest and stay confined to the home during this period. Heavy lifting of any type of weight (heavy grocery bags), bending, or straining the incisions should be avoided until the healing is better. Once the sutures and drain tubes are removed, most women can return to their workplace.
Overall Recovery
In case the cosmetic surgeon has placed the implants above the pectoral muscle, the recovery will be relatively shorter than when the implants are placed below it. Bruising and swelling will be more pronounced in the first week, but will begin to subside from the second week. Pain meds may be prescribed by the surgeon for the first few days to keep the patient comfortable.
Swelling will be eliminated gradually over several weeks, and full results of breast augmentation will appear more clearly as the swelling is resolved. Patients who follow the surgeon's instructions diligently will typically have a safer and faster recovery. Double board certified cosmetic and oral & maxillofacial surgeon Dr. McLain receives patients from Huntsville, Madison, Florence, Decatur, Scottsboro, Cullman, Athens, Alabama, and nearby areas for breast augmentation.
Help in First Week
Many women experience mild discomfort and fatigue during the first week. Particularly, if they have little children, they should consider having someone to stay at home for assistance with household chores for the first two to three days. Alternatively, they may hire the services of a professional nurse for this period. The patient should also arrange for someone responsible to drive her home from the surgery center after the procedure is over.
Precautions in the First Month
Sensitivity in the breast area as well as mild swelling will persist for the first few weeks. The patient should ensure that physical contact with the breasts is minimal until the sensitivity subsides. This will cut down the risk of injury or prolonged recovery. Strenuous exercises and activities should only be resumed after three to four weeks. In the initial period, the incision areas should be protected against anything that could risk an infection from occurring.
McLain Surgical Arts is a leading cosmetic surgery practice headed by Dr. Landon D. McLain MD, DMD, FACS in Huntsville, AL. Dr. McLain is a double board certified cosmetic and oral & maxillofacial surgeon, offering a variety of procedures such as dental implants, wisdom teeth extraction, breast augmentation, liposuction, rhinoplasty, tummy tuck, facelift, Botox, and laser skin resurfacing. For more information or to schedule a consultation call 256.429.3411 or click here. Now taking patients from Huntsville, Scottsboro, Decatur, Madison, Athens, Florence, Cullman, AL and surrounding areas.