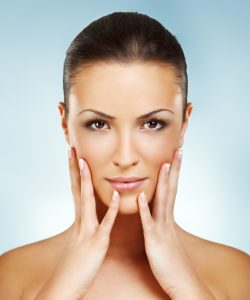 Are you considering a facelift and looking to get the best possible results? Preparing for your consultation with a cosmetic surgeon is key to making sure you get the look you want. Before your visit, there are some important steps to take. In this blog post, we'll provide you with 3 tips to help you get the most out of your facelift consultation with a cosmetic surgeon. McLain Surgical Arts, led by cosmetic surgeon Dr. Landon D. McLain, provides breast augmentation to patients in Huntsville, Madison, Florence, Decatur, Scottsboro, Cullman, Athens, Alabama, and surrounding locations.
1) Set Realistic Expectations
Before you head to your facelift consultation, it is important to set realistic expectations. Facial rejuvenation surgery can do wonders to improve the appearance of your face, but it won't make you look like someone else. Your surgeon will evaluate your facial structure and skin condition to determine what type of surgery is most suitable for you and your desired results. Additionally, you should be aware that results will take time to appear and that you may require multiple procedures to achieve your desired outcome. Be sure to discuss your expectations with your surgeon in detail so that they can better understand what you hope to accomplish with the surgery.
2) Do Your Research
When considering facial rejuvenation, it's important to do your research in order to find the right cosmetic surgeon and understand the procedure. Doing your research means reading up on all the details and familiarizing yourself with the procedure and its risks. Consider what results you hope to achieve, and make sure the surgeon you select has experience and good reviews. Ask questions about their qualifications and how many facelift surgeries they have performed. Additionally, look up information about the types of facelifts available, such as a full or mini-facelift, and decide which one may be the best for you. This can be discussed with your cosmetic surgeon during your consultation. Lastly, find out the cost of the procedure and how much time off you will need from work or other activities after the surgery.
3) Ask the Right Questions
It's important to make sure you ask the right questions when visiting a cosmetic surgeon for a facelift consultation. It can be intimidating to discuss your facial rejuvenation goals with a professional, but having the right questions will help you feel prepared and comfortable during the appointment. Here are some key questions to keep in mind when visiting your doctor for a facelift consultation:
1) What is the best treatment option for me?
2) What kind of results can I expect from the procedure?
3) What is the recovery time and process like?
4) Are there any potential risks or complications associated with the procedure?
5) How long will the results last?
6) What is the cost of the procedure?
7) Are there any non-surgical alternatives to consider?
By taking the time to ask these questions, you'll be able to have an informed conversation with your doctor and feel confident in your decision to pursue facial rejuvenation.
Contact McLain Surgical Arts in Huntsville, AL to Schedule a Consultation
McLain Surgical Arts is a leading cosmetic surgery practice headed by Dr. Landon D. McLain MD, DMD, FACS in Huntsville, AL. Dr. McLain is a double board certified cosmetic and oral & maxillofacial surgeon, offering a variety of procedures such as dental implants, wisdom teeth extraction, breast augmentation, liposuction, rhinoplasty, tummy tuck, facelift, Botox, and laser skin resurfacing.
For more information or to schedule a consultation call 256.429.3411 or click here.
Now taking patients from Huntsville, Scottsboro, Decatur, Madison, Athens, Florence, Cullman, AL and surrounding areas.