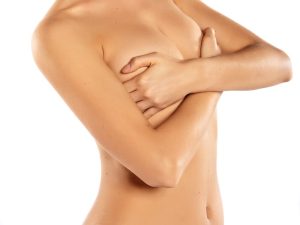 Are you considering a breast augmentation procedure? If so, the first step is to consult with a board-certified cosmetic surgeon. A breast augmentation consultation is an important step in the process, as it provides you with the opportunity to discuss your goals and expectations with your surgeon, ask questions, and learn more about the procedure. In this blog post, we'll provide you with some tips on how to prepare for your breast augmentation consultation and what to expect. McLain Surgical Arts, led by cosmetic surgeon Dr. Landon D. McLain, provides breast augmentation to patients in Huntsville, Madison, Florence, Decatur, Scottsboro, Cullman, Athens, Alabama, and surrounding locations.
What you should wear to your consultation
Your breast augmentation consultation is an important step in the breast implant process. During your appointment, you will be discussing your desired results with a qualified breast surgeon and exploring all available options. To ensure that your surgeon has the necessary information to make an accurate assessment of your needs, it's important to dress appropriately.
You should wear something comfortable and not too tight fitting. This will allow your breast surgeon to view the current state of your chest and take any necessary measurements without being hindered by clothing. For example, you should avoid wearing garments that contain underwire bras, as this can skew measurements and interfere with the accuracy of the assessment. Additionally, you should avoid wearing any items of clothing that may restrict your movements and hinder the evaluation process.
Overall, you should select an outfit that will not only make you feel comfortable, but one that will also allow the surgeon to get a good look at your chest. Remember, this consultation is an important step in the breast implant process, so it's important to be prepared and dressed appropriately.
What you should bring to your consultation
When preparing for your breast augmentation consultation, it is important to bring all relevant information that can help the breast surgeon better understand your expectations and provide you with the best possible outcome. Here is a list of items you should bring to your consultation:
Your medical history including any past surgeries and any current medications or supplements you are taking.

Photos of how you would like your breasts to look after your breast augmentation.

Questions you may have about the procedure and the type of breast implants being used.

A list of questions for the breast surgeon about their qualifications, experience and success rate with breast augmentation procedures.

If applicable, a letter of authorization from your health insurance provider if you intend to have the surgery covered by insurance.
Your breast surgeon will need as much information as possible to provide you with the best care and outcome possible, so be sure to bring all necessary items to your consultation.
Questions you should ask during your consultation
What type of breast implants do you recommend for me?

How long will the procedure take?

What is your experience performing this procedure?

Are there any risks associated with the procedure?

What should I expect during the recovery process?

What type of scarring can I expect after the surgery?

How long will it take before I see my final results?

Will I need a follow-up visit after the surgery?

How much will the procedure cost?

Are there any financing options available for this procedure?
Before and After pictures
Before and after pictures are a great way to get an idea of what you can expect from your breast augmentation. During your consultation, your plastic surgeon will show you before and after photos of previous patients who have had the procedure. This will give you an idea of what the results may look like.
The most important thing to note is that the pictures are only an indication of what you might look like. Each patient is different, and the results of your surgery may vary. Make sure to ask your doctor about any specific expectations or questions you have about the results of the surgery.
Your surgeon will also provide you with a portfolio of photos from other patients who have undergone the same procedure. It is a good idea to go through these pictures carefully and ask questions about each image. You should pay close attention to the details of each photo, such as the size and shape of the breasts, scars, texture, and skin tone. This can help you get a better idea of what the end result may look like for you.
Before and after photos can be helpful when it comes to understanding how breast augmentation can affect your appearance. They can give you an idea of what to expect, so make sure to discuss any concerns or questions you have with your doctor during your consultation.
Contact McLain Surgical Arts in Huntsville, AL to Schedule a Consultation
McLain Surgical Arts is a leading cosmetic surgery practice headed by Dr. Landon D. McLain MD, DMD, FACS in Huntsville, AL. Dr. McLain is a double board certified cosmetic and oral & maxillofacial surgeon, offering a variety of procedures such as dental implants, wisdom teeth extraction, breast augmentation, liposuction, rhinoplasty, tummy tuck, facelift, Botox, and laser skin resurfacing.
For more information or to schedule a consultation call 256.429.3411 or click here.
Now taking patients from Huntsville, Scottsboro, Decatur, Madison, Athens, Florence, Cullman, AL and surrounding areas.