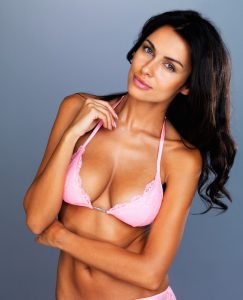 Breast augmentation has become one of the most popular cosmetic surgery procedures in recent years. Many women are seeking to improve their breast size or shape, either to enhance their appearance or to restore their confidence after pregnancy, weight loss, or aging. However, one of the most critical decisions that women have to make when considering breast augmentation is choosing the right implant size. McLain Surgical Arts, led by cosmetic surgeon Dr. Landon D. McLain, provides breast augmentation to patients in Huntsville, Madison, Florence, Decatur, Scottsboro, Cullman, Athens, Alabama, and surrounding locations.
Breast Augmentation: What You Need To Know
Breast augmentation is a surgical procedure that involves placing saline or silicone implants in the breast tissue to increase the size, shape, or fullness of the breasts. This procedure can be customized to meet each patient's unique needs and preferences, depending on their existing breast tissue, body shape, and cosmetic goals. Breast augmentation can also be combined with other procedures, such as breast lift or fat transfer, to achieve optimal results.
Before considering breast augmentation, it is essential to consult with a board-certified cosmetic surgeon who has extensive experience in breast surgery. During the consultation, the surgeon will evaluate your breast anatomy, skin elasticity, and overall health to determine if you are a good candidate for breast augmentation. They will also discuss the different types of breast implants, incision options, and placement techniques to help you make an informed decision about your surgery.
What Size Breast Implants Are Right For Me?
Choosing the right size breast implants is a highly personal decision that depends on several factors, including your body type, breast shape, lifestyle, and aesthetic preferences. Here are some tips to help you pick the perfect breast implant size for your body:
Consider Your Body Type and Proportions
One of the most critical factors to consider when choosing a breast implant size is your body type and proportions. Women with a petite frame or a smaller chest may want to avoid going too large, as this can create an unbalanced or unnatural look. On the other hand, women with a more substantial build or wider shoulders may be able to accommodate larger implants without looking disproportionate.
It is also important to consider your breast width and height, as this can affect the implant's position and projection. Your surgeon can take precise measurements of your breast base width and nipple-to-fold distance to recommend the most suitable implant size for your body.
Try On Different Sizes
Another helpful tip for picking the right breast implant size is to try on different sized sizers during your consultation. These are temporary implants that can be placed inside a bra or tank top to give you a better idea of how the implants will look and feel on your body. Trying on different sizes can also help you visualize the potential outcomes of your procedure and make a more informed decision.
Consider Your Lifestyle and Activity Level
Your lifestyle and activity level can also influence your breast implant size choice. If you are an athlete or enjoy high-impact activities, you may want to opt for a smaller implant size that will not interfere with your range of motion or cause discomfort. Similarly, if you have a physically demanding job or young children, you may prefer a more modest size that will not hinder your daily activities or require extra care.
Communicate Your Aesthetic Goals
Ultimately, the most crucial factor in choosing the right breast implant size is your aesthetic goals. Do you want a dramatic, noticeable change, or a subtle enhancement that looks natural? Do you prefer a higher or lower profile, a round or teardrop shape, or a smooth or textured surface? Communicating your preferences and expectations with your surgeon can help you achieve the look you desire and avoid any disappointments or regrets.
Board Certification Matters
When it comes to breast augmentation, choosing a board-certified cosmetic surgeon is crucial for ensuring the safety, quality, and success of your surgery. Board certification indicates that the surgeon has undergone rigorous training, education, and testing in the specialty of cosmetic surgery and has met the highest standards of ethical and professional conduct. Board-certified surgeons also have lower rates of complications, revisions, and malpractice claims than non-certified surgeons, making them a more reliable choice for your breast augmentation. With their expertise and guidance, you can achieve the look you desire and feel confident and beautiful every day. Dr. Landon D. McLain, provides breast augmentation to patients in Huntsville, Madison, Florence, Decatur, Scottsboro, Cullman, Athens, Alabama, and surrounding locations.
Contact McLain Surgical Arts in Huntsville, AL to Schedule a Consultation
McLain Surgical Arts is a leading cosmetic surgery practice headed by Dr. Landon D. McLain MD, DMD, FACS in Huntsville, AL. Dr. McLain is a double board certified cosmetic and oral & maxillofacial surgeon, offering a variety of procedures such as dental implants, wisdom teeth extraction, breast augmentation, liposuction, rhinoplasty, tummy tuck, facelift, Botox, and laser skin resurfacing.
For more information or to schedule a consultation call 256.429.3411 or click here.
Now taking patients from Huntsville, Scottsboro, Decatur, Madison, Athens, Florence, Cullman, AL and surrounding areas.