Board Certified Cosmetic Surgeon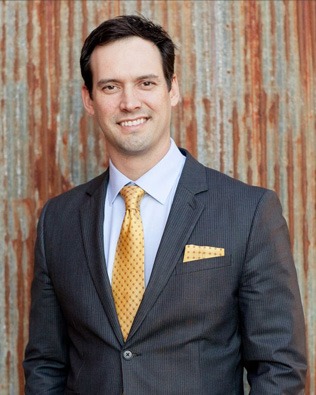 Cosmetic plastic surgery and oral and maxillofacial surgery are two distinctive surgical fields. Dr. Landon D. McLain is one of the few cosmetic surgeons having professional expertise in both these fields. Another unique distinction of Dr. McLain is his training in studio art, which allows him to create surgical results that are healthy, sustainable, and aesthetically superior at the same time.
Dr. McLain is a well-known double board certified cosmetic and oral & maxillofacial surgeon, providing state of the art procedures for the breast, body and face, apart from procedures related to the mouth and jaw. Dr. McLain provides these procedures to patients in Huntsville, Alabama and surrounding communities.
Customized Care
Dr. McLain and his team are committed to providing a completely satisfying treatment experience to every patient. To deliver exceptional care, Dr. McLain will closely engage with the patient to understand their innate aesthetic needs and evaluate their specific anatomical characteristics. Based on this evaluation, he will create a customized surgical plan to achieve targeted and most effective outcomes.
Dr. McLain's extensive training and experience as a cosmetic surgeon combined with his passion to achieve excellence in every procedures allows him to produce outstanding results in every case. With a customized treatment approach, he is able to meet the patient's aesthetic goals in a less invasive, less painful way, while reducing the risk and downtime involved.
Training and Experience
Dr. McLain is a renowned double board certified cosmetic and oral & maxillofacial surgeon in Huntsville, Alabama. He completed his dental education from the University of Alabama School of Dentistry and medical education from the University of Texas Health Sciences Center at San Antonio. He went ahead to complete his internship in general surgery at the University of Texas Health Sciences Center at San Antonio.
Dr. McLain followed this with a residence in oral and maxillofacial surgery with emphasis on facial trauma, reconstruction and orthognathic surgery, as well as facial cosmetic surgery. He served as the Chief Resident of the oral and maxillofacial department from 2007-2008. Following the residency, Dr. McLain was chosen for an AACS accredited fellowship program in cosmetic surgery.
During his fellowship training, Dr. McLain performed about 1,400 major surgical procedures focusing entirely on aesthetic enhancement and rejuvenation of the face, breast and body. As an oral and maxillofacial surgeon, he probably has the most complete training available for any specialist whose practice involves head and neck anatomy. His training in studio art while he was an undergraduate at Birmingham-Southern College continues to influence his work in cosmetic surgery until today.
Hospital Appointments
Dr. McLain is a highly respected surgeon in the region, having hospital privileges at some of the leading hospitals, including the Crestwood Hospital and Hunstville Hospital in Huntsville, AL and the Madison Surgical Center in Madison, AL.
Dr. McLain's recent publications include Atlas of the Oral and Maxillofacial Surgery Clinics of North America, published in 2014, and Contemporary Oral and Maxillofacial Surgery, 6th edition, published in 2013. During his spare time, Dr. McLain also devotes time for various community and philanthropic causes.
McLain Surgical Arts is a leading cosmetic surgery practice headed by Dr. Landon D. McLain MD, DMD, FACS in Huntsville, AL. Dr. McLain is a double board certified cosmetic and oral & maxillofacial surgeon, offering a variety of procedures such as dental implants, wisdom teeth extraction, breast augmentation, liposuction, rhinoplasty, tummy tuck, facelift, Botox, and laser skin resurfacing. For more information or to schedule a consultation call 256.429.3411 or click here. Now taking patients from Huntsville, Scottsboro, Decatur, Madison, Athens, Florence, Cullman, AL and surrounding areas.