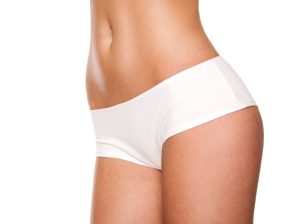 Before an individual is allowed to undergo liposuction, a qualified cosmetic surgeon must determine their candidacy. The best candidate for liposuction would be someone who is in good general health, is within 25 pounds of their ideal body weight, and is bothered by the appearance of stubborn fat pockets that are resistant to diet or exercise.
The candidate should ideally be over the age of 18 for liposuction surgery. Dr. Landon McLain is a double board certified cosmetic and oral & maxillofacial surgeon providing liposuction to patients in Huntsville, Madison, Florence, Decatur, Scottsboro, Cullman, Athens, Alabama, and surrounding locations.
Who should Avoid Liposuction?
The cosmetic surgeon may advise the following individuals to avoid liposuction:
Women who are pregnant or breastfeeding
People with specific medical conditions that could interfere with the surgery or delay healing
People who are unable to discontinue blood thinning medications a few weeks before and after liposuction
People who have an allergy to lidocaine, a local anesthetic that may be used in liposuction
People who are unable to achieve a moderate or stable body weight
Liposuction and Teens
Teens receiving liposuction is an uncommon occurrence, but in exceptional cases, the surgeon may perform liposuction on a teen, particularly after a major weight loss that may have left one or more persistent fat bulges. The surgeon will evaluate the physical fitness, emotional stability and self-esteem of a teenager before accepting them for such a procedure.
If the teen feels strongly undermined due to the appearance unsightly fat deposits under the chin, in the hips, calves or other areas, restoration of a more sculpted appearance may benefit them emotionally. In such rare instance, a liposuction may be recommended for a teen.
Liposuction for Adults
Liposuction candidacy is not limited by age, but it is a major surgery which will have inherent risks that are associated with any surgical procedure. Therefore, it is vital to determine that the patient is in marvelous health in order to sustain the procedure. The surgeon will assess the patient's health condition, medical history, previous surgeries, if any, and their skin type and elasticity before recommending liposuction.
Patients should know that liposuction is not a weight loss surgery or a skin tightening procedure. Individuals with good skin elasticity will usually achieve more aesthetically appealing results. Younger patients will have an advantage over older patients in this regard. Double board certified cosmetic and oral & maxillofacial surgeon Dr. McLain receives patients from Huntsville, Madison, Florence, Decatur, Scottsboro, Cullman, Athens, Alabama, and nearby areas for liposuction.
Reasonable Expectations
Individuals with a positive mindset, clear aesthetic goals and reasonable and realistic expectations will usually make the best candidates for a procedure such as liposuction. The patient should review liposuction before and after photos objectively, talk to previous patients, and clarify all they want to know about liposuction from the surgeon during the pre-operative consultation.
Liposuction can typically remove small, localized concentrations of fat, which may be in the range of 10 pounds or less in a particular area. Well-informed patients will achieve the best satisfaction levels in the end.
McLain Surgical Arts is a leading cosmetic surgery practice headed by Dr. Landon D. McLain MD, DMD, FACS in Huntsville, AL. Dr. McLain is a double board certified cosmetic and oral & maxillofacial surgeon, offering a variety of procedures such as dental implants, wisdom teeth extraction, breast augmentation, liposuction, rhinoplasty, tummy tuck, facelift, Botox, and laser skin resurfacing. For more information or to schedule a consultation call 256.429.3411 or click here. Now taking patients from Huntsville, Scottsboro, Decatur, Madison, Athens, Florence, Cullman, AL and surrounding areas.