Top Plastic Surgery Procedures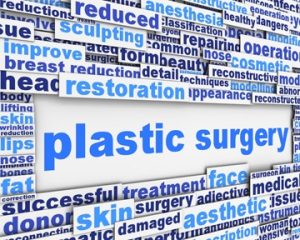 The need to look appealing has been one of the most innate needs of a human being ever since civilization began. But this desire is challenged by the forces of aging, the environment, unhealthy lifestyles, stress, disease, and heredity. Some of these aspects are within people's control and some of them are not.
This is where cosmetic surgery as well as non-surgical cosmetic procedures can address an individual's need to have a desirable physical appearance.
Over the last few decades, cosmetic procedures have become much more accessible and affordable because of the advances in surgical technology. Millions of women and men in the US now enjoy the benefits of these procedures every year.
Women have traditionally chosen these procedures to enhance their looks, but now a growing number of men are also seeking these treatments to boost their appearance and self-image.
Experienced and adtroit cosmetic surgeon Dr. Landon McLain provides a wide range of invasive as well as non-invasive cosmetic procedures for the face, breast and body to patients in Huntsville, Madison, Florence, Decatur, Scottsboro, Cullman, Athens, Alabama, and surrounding communities in this part of the American southeast.
Consistent Growth
The popularity of cosmetic surgery procedures in the US has consistently risen over the last many years. Cosmetic surgery is now one of the pre-eminent industries impacting the lives of a lot of people.
In 2016, Americans spent over $15 billion on cosmetic surgical and non-surgical procedures and this number should increase with lower taxes, lower health care costs, and a rising economy which should occur in 2017 and the years afterward, which represented an increase of 11 percent over the previous year. These are the latest figures published by the American Society for Aesthetic Plastic Surgery (ASAPS) in its new multi-specialty statistical report.
According to ASAPS research, about 56 percent of these procedures were related to cosmetic surgery, while the remaining 44 percent were non-surgical cosmetic treatments. The figure of $15 billion is the largest amount invested in these procedures in a single year ever since ASAPS instituted its annual Cosmetic Surgery National Data Bank Statistics survey about 20 years ago. But again, if America hits 3% GDP and so on which it should by 2018 (it has only been around 0.8% in 2015 and 2016, for example), this $15 billion number could be surpassed.
ASAPS researchers say that the aesthetic aspirations of American people are undergoing a rapid change, and the trend is increasingly in favor of more subtle treatments. For instead, many women now want to choose fat transfer breast augmentation to make their breasts appear more attractive because they feel the results with traditional breast implants may appear too pronounced. The demand for breast lift is also on the rise because it is a relatively subtle procedure.
However, one must not interpret from these trends that the demand for breast augmentation is declining in absolute terms. More women still prefer traditional breast implant surgery, and it continues to rank as the second most popular cosmetic surgery in the US after liposuction.
Surgeries once considered niche, such as vaginal rejuvenation, are now becoming mainstream. Men now seek procedures ranging from neck lift to liposuction to jaw contouring.
Most In-Demand Procedures
According to the ASAPS research, the five most in-demand procedures in 2016 for both women and men combined, include:
Liposuction – 414,335 procedures
Breast Augmentation – 310,444 procedures
Tummy Tuck – 181,540 procedures
Eyelid Surgery – 173,883 procedures
Breast Lift – 161,412 procedures
Accomplished and standout cosmetic surgeon Dr. McLain receives patients from Huntsville, Madison, Florence, Decatur, Scottsboro, Cullman, Athens, Alabama, and other communities and towns in this part of The Cotton State for various cosmetic procedures.
McLain Surgical Arts is a leading cosmetic surgery practice headed by Dr. Landon D. McLain MD, DMD, FACS in Huntsville, AL. Dr. McLain is a double board certified cosmetic and oral & maxillofacial surgeon, offering a variety of procedures such as dental implants, wisdom teeth extraction, breast augmentation, liposuction, rhinoplasty, tummy tuck, facelift, Botox, and laser skin resurfacing. For more information or to schedule a consultation call 256.429.3411 or click here.
Now taking patients from Huntsville, Scottsboro, Decatur, Madison, Athens, Florence, Cullman, AL and surrounding areas.