One of the key factors that will determine the success in a cosmetic surgery procedure such as liposuction is the choice of the plastic surgeon. Patients should focus on selecting the right surgeon for their needs to ensure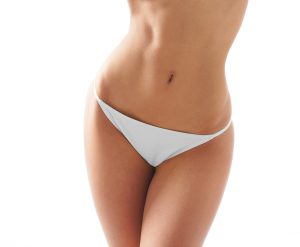 safe and predictable outcomes with liposuction.
Experienced cosmetic surgeon Dr. Landon D. McLain provides liposuction to patients in Huntsville, Madison, Florence, Decatur, Scottsboro, Cullman, Athens, Alabama, and surrounding locations in the Yellowhammer State.
Professional Credentials of Dr. McLain
Double board-certified oral & maxillofacial and cosmetic surgeon Dr. Landon D. McLain MD, DMD, FACS is experienced in providing a wide range of surgical and non-surgical aesthetic procedures.
In addition to devoting time to his private practice, Dr. McLain lectures and serves as faculty for live surgical workshops that are sponsored by the American Academy of Cosmetic Surgery (AACS).
Dr. McLain is also instrumental in training cosmetic surgeons from all over the world, and he serves as an examiner for the prestigious American Board of Cosmetic Surgery (ABCS).
Emphasis on Customization and Innovation
Every person has a unique body. The liposuctions surgeon should be able to create a customized surgical plan to match with the patient's unique physical and aesthetic needs in order to attain the most optimal outcomes.
Patients experience the highest levels of satisfaction when the surgery is individualized to offer more complete and natural looking outcomes.
In order to deliver excellent results in a body contouring procedure such as liposuction, the surgeon should continually update their skills and knowledge and utilize the most advanced and proven surgical techniques and technologies available.
Patients derive significant benefits as the use of the latest cosmetic solutions offers better results because these techniques are usually an improvement upon older techniques. The use of advanced solutions leads to procedures that are less invasive and less painful and involving shorter healing periods and lower risks.
Combining Art and Science
The surgeon must create a skillful combination of both art and science to produce results that are desirable yet safe. A comprehensive and individualized approach to liposuction surgery will enable the cosmetic surgeon to produce outcomes that are predictable, long lasting, natural, and simultaneously aesthetically desirable to the patient.
Personalized Attention and Care
It is essential for the patient to feel welcomed by the surgeon and their team. The patient should experience a warm and comfortable setting where they are guaranteed the highest standards of care. Furthermore, the patient should feel that their engagement with the surgeon and their staff has been satisfying and be able to attain consummate outcomes in each case.
Comprehensive Treatments
The surgeon should inform the patient of all surgical as well as non-surgical cosmetic solutions that can alleviate their concerns. They should use state-of-the-art technology and the latest techniques to provide the patient with the foremost level of skin care to address all their requirements.
A skilled surgeon will be able to carry out numerous procedures simultaneously in order to minimize the treatment duration and accomplish results that align with the patient's unique aesthetic goals.
A detailed consultation should precede every liposuction procedure. During this consultation, the surgeon can help the patient select the most appropriate treatment option for their needs.
Other Factors to Consider
In selecting the most suitable cosmetic surgeon, the patient can consider personal referrals from their family or friends to understand their experience with the surgeon. Furthermore, the patient should go over the surgeon's website to gain familiarity with their practice. They can also check online for any patient reviews or ratings that may be available on the surgeon.
Dr. McLain receives patients from Huntsville, Madison, Florence, Decatur, Scottsboro, Cullman, Athens, Alabama, and nearby areas for liposuction.
McLain Surgical Arts is a leading cosmetic surgery practice headed by Dr. Landon D. McLain MD, DMD, FACS in Huntsville, AL. Dr. McLain is a double board certified cosmetic and oral & maxillofacial surgeon, offering a variety of procedures such as dental implants, wisdom teeth extraction, breast augmentation, liposuction, rhinoplasty, tummy tuck, facelift, Botox, and laser skin resurfacing. For more information or to schedule a consultation call 256.429.3411 or click here.
Now taking patients from Huntsville, Scottsboro, Decatur, Madison, Athens, Florence, Cullman, AL and surrounding areas.