Advancements in cosmetic surgery have made various aesthetic procedures safer and less invasive than before. However, the single pivotal factor that continues to make the most impact on the final outcomes in any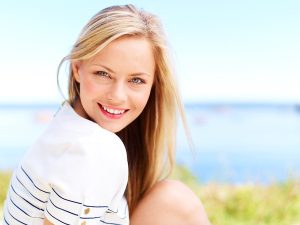 cosmetic procedure is the skill and experience of the operating surgeon.
Judicious cosmetic surgeon Dr. Landon D. McLain provides various aesthetic procedures for the breast, body and face to patients in Huntsville, Madison, Florence, Decatur, Scottsboro, Cullman, Athens, Alabama, and surrounding communities and suburbs in the amazing Cotton State.
Qualities of a Dedicated Cosmetic Surgeon
In choosing a plastic surgeon, a patient should seek the following qualities:
Warm and caring, honest, easy to communicate with

Committed to informing the patient on various aspects of the procedure

Impassioned about making a difference in a patient's life through plastic surgery

Offering individualized care and attention to each patient

Ability to connect with the innermost desires, hopes, aspirations, and hopes of the patient

Possesses a detailed understanding of the facial structure

Having an artistic mindset along with a sense of aesthetics, form, and proportion

Use advanced techniques to make the procedure minimally invasive and involving the least amount of scarring possible
A cosmetic surgeon will be able to showcase before and after images of past patients who have undergone various procedures. Furthermore, they should show the patient testimonials from previous patients as required.
Emphasis on Individualization and Innovation
Every patient has a unique facial and body structure. For most effective plastic surgery outcomes, the surgeon must customize each procedure to the exact anatomical and cosmetic requirements of a patient. Patients usually attain the highest levels of satisfaction when the procedures are tailored to their specific requirements creating more complete and appealing results.
Plastic surgeons who focus on constantly updating their knowledge and techniques to provide patients with innovative and advanced procedures typically deliver excellent outcomes.
The patient receives the most benefit from the latest cosmetic solutions which are usually an improvement on older techniques and offer better outcomes in a less invasive manner. Furthermore, these solutions usually involve lesser risks and are more comfortable for the patient.
A Combination of Art and Science
The surgeon must be adept at combining the principles of art and science to develop aesthetically appealing yet safe results. If the surgeon follows a detailed and individualized approach to plastic surgery, they can offer the patient outcomes that are desirable, safe, predictable, and natural looking.
Individualized Care and Attention
The patient should feel warm and welcome when visiting the surgeon and their staff. The surgeon and their team should provide the patient with an assurance of the best quality standards and care. Throughout the treatment process, the surgeon and their team should be willing to offer the patient support and understanding.
A patient should feel satisfied interacting with the surgeon and their staff in every aspect of the treatment process ranging from setting up a consultation to post-procedure support. The top priority for the plastic surgeon and their team should be to provide the patient with a comfortable and positive treatment experience.
Comprehensive Treatments
The patient should choose an advanced practice that is equipped with state-of-the-art technology and cutting-edge solutions.
This will ensure that the patient receives top-quality care for all their requirements. Accomplished cosmetic surgeon Dr. Landon D. McLain receives patients from Huntsville, Madison, Florence, Decatur, Scottsboro, Cullman, Athens, Alabama, and nearby areas across the horizon for advanced aesthetic treatments.   

McLain Surgical Arts is a leading cosmetic surgery practice headed by Dr. Landon D. McLain MD, DMD, FACS in Huntsville, AL. Dr. McLain is a double board certified cosmetic and oral & maxillofacial surgeon, offering a variety of procedures such as dental implants, wisdom teeth extraction, breast augmentation, liposuction, rhinoplasty, tummy tuck, facelift, Botox, and laser skin resurfacing. For more information or to schedule a consultation call 256.429.3411 or click here.
Now taking patients from Huntsville, Scottsboro, Decatur, Madison, Athens, Florence, Cullman, AL and surrounding areas.