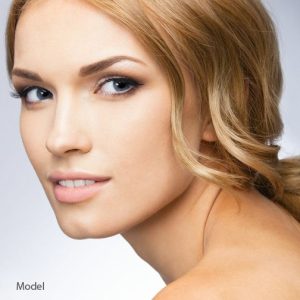 A facelift has emerged has one of the more sought after cosmetic surgery procedures over the last decade. Both women and men can choose this surgery to regain a youthful facial appearance. Pre-op consultation is an important component of the facelift procedure, and will constitute the basis for a custom facelift surgery plan.
Dr. Landon McLain provides facelift and various other surgical and non-surgical aesthetic procedures to patients in Huntsville, Madison, Florence, Decatur, Scottsboro, Cullman, Athens, Alabama, and other cities spread across the region. Dr. McLain will closely engage with the patient and educate them about facelift during the initial consultation.
Determining Candidacy
To begin with, the surgeon would like to determine whether the patient is a suitable candidate for facelift surgery. They will review the patient's health records and ask questions about their current health status. If the patient has any underlying medical condition, it may have to be addressed first before going ahead with facelift. The surgeon will also advise the patient about adjusting any current medications, if necessary.
Some patients may have to go through certain medical tests or allergy tests. The patient's age, skin type, amount of skin laxity in the face, and body profile will be reviewed to determine whether facelift may be recommended as an independent surgery or in conjunction with other procedures such as neck lift, upper face procedures or non-surgical treatments such as Botox and facial fillers.
Evaluating Cosmetic Goals
The surgeon would like to understand what exactly may be bothering the patient about their existing facial appearance. Some patients may want to dramatically improve their facial youth, while some others may only want subtle changes to maintain the current look or delay the onset of deeper signs of facial aging.
Based on the patient's specific cosmetic needs and goals, the surgeon will decide on the best surgical technique for facelift, and whether additional procedures may be necessary. A surgical plan tailored to meet the unique requirements of the patient will be prepared. Dr. McLain receives patients from Huntsville, Madison, Florence, Decatur, Scottsboro, Cullman, Athens, Alabama, and nearby areas for facelift and other innovative and advanced procedures.
Patient Education
A committed surgeon will use the consultation opportunity to apprise the patient on various aspects of facelift and explain its benefits and limitations. They will also answer the patient's questions and concerns related to the surgery as well as their own practice, and inform about the estimated costs. These facts will help the patient to make a well-considered decision.
The consultation process will also be utilized to help the patient develop realistic expectations. The surgeon may present facelift before and after photos before the patient so that they know what to expect and what not to expect from a facelift. Reviews and testimonials of past patients may also be presented, if required.
Preparatory Guidelines
The surgeon will ask the patient to refrain from smoking and adjust the schedule of certain prescription and non-prescription drugs. Arranging for transportation on the day of surgery and aftercare for a few days may be recommended. Insurance and financing guidance may also be provided.
McLain Surgical Arts is a leading cosmetic surgery practice headed by Dr. Landon D. McLain MD, DMD, FACS in Huntsville, AL. Dr. McLain is a double board certified cosmetic and oral & maxillofacial surgeon, offering a variety of procedures such as dental implants, wisdom teeth extraction, breast augmentation, liposuction, rhinoplasty, tummy tuck, facelift, Botox, and laser skin resurfacing. For more information or to schedule a consultation call 256.429.3411 or click here. Now taking patients from Huntsville, Scottsboro, Decatur, Madison, Athens, Florence, Cullman, AL and surrounding areas.