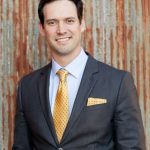 Landon McLain, M.D., D.M.D., F.A.A.C.S., is more than just a cosmetic surgeon, dentist or oral & maxillofacial surgeon. In fact, he has extensive training in all 3 disciplines, and the product is greater than the sum of its parts. This training informs every oral and plastic surgery procedure Dr. McLain performs in Huntsville, AL.
As a double-board-certified cosmetic and oral & maxillofacial surgeon, Dr. McLain has training that includes:
Medical and dental degrees
Residency training in oral & maxillofacial surgery with special emphasis on facial trauma, reconstruction and orthognathic (jaw) surgery
Fellowship training – the highest level of surgical training available – in cosmetic surgery
Dr. McLain's cosmetic fellowship, among the nation's most competitive of its kind, allowed him to complete an astounding 1,400 major surgical procedures. Oral & maxillofacial residency also presented him with significant experience in facial cosmetic surgery. His level of training in these separate but related disciplines puts him in a class by himself among surgeons in his region.
What does this all mean you when you choose Dr. McLain? It means you're getting a uniquely qualified surgeon whose wide range of training allows him to address facial trauma, oral conditions and cosmetic needs simultaneously. It means he'll consider aesthetics when addressing anatomical function, for example, and vice versa. Dr. McLain's depth of experience and technical skill also produces optimal results from his breast and body procedures.
When you choose Dr. McLain, you're choosing a surgeon with proven dedication to advanced, comprehensive training and patient-focused care – necessities for ensuring safe, long-lasting results.