Breast Lift Augmentation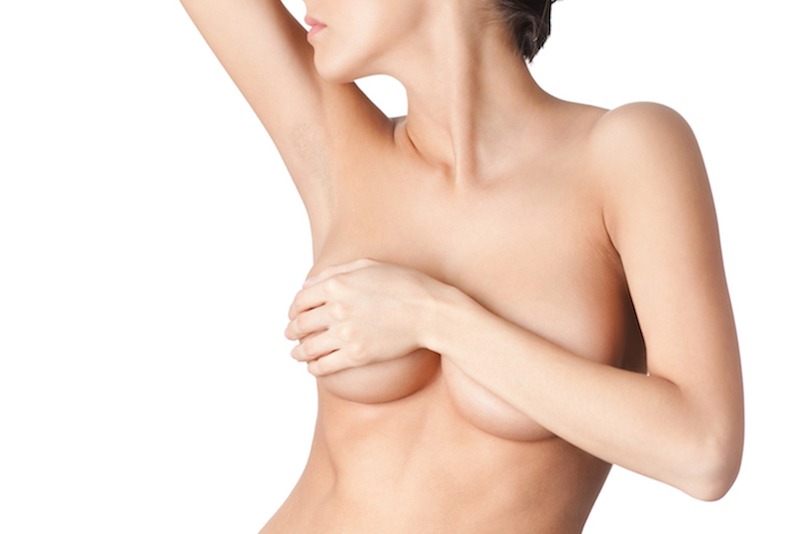 It's pretty common for a woman to ask during her consultation if she should get a breast lift or breast implants. The answer may be both. Particularly after pregnancy, weight loss, or simply aging, combining a breast lift with breast augmentation is often the ideal solution for women at my Huntsville, AL practice who want fuller breasts but also need additional support. Let's take a look at the reasons behind that to determine which procedure best suits which patient.
It surprises some women who are considering breast enhancement that breast implants don't provide a lifted appearance. Breast augmentation merely makes the breasts larger, adding more volume in the upper portion. But for anyone whose breast skin is starting to lose its elasticity, implants may actually increase any sagging that's already occurred.
Good candidate
If you have had children, lost weight, or simply seen the effects of gravity over time, you may be a good candidate for combining a breast lift with augmentation. It's common to feel satisfied with the appearance of your breasts for most of your life and then to lament their lost volume after pregnancy, and it's also normal to want the breasts you had when you were younger. In some cases, a breast lift on its own can accomplish that goal, but often, I recommend a lift with implants to restore both fullness and a perky appearance.
Adding a lift does require longer incisions than breast augmentation alone, usually with a scar that extends from the bottom of the areola to the crease where the breast connects to the chest wall. For most women, though, that fine scar is a welcome tradeoff for the vastly improved results they achieve. It's also important to understand that experienced surgeons who are qualified to perform these types of combination operations can minimize scarring and use special techniques that help incisions heal and fade quickly.
Full Mommy Makeover
If you're considering these procedures after you've finished having children, you may also want to think about a full mommy makeover, which combines cosmetic breast surgery with a tummy tuck, liposuction, or other procedures to treat several areas at once. This type of combination surgery can be more cost-effective and also requires you to recover only once, rather than with multiple operations.
Combining treatments can be a wonderful way to bring about the cosmetic results you desire, but it's important to consult with a qualified surgeon for these slightly more complex procedures. That way, you can ensure both your safety and your beauty. Be sure to contact us if you'd like to start planning a procedure that meets all your goals.