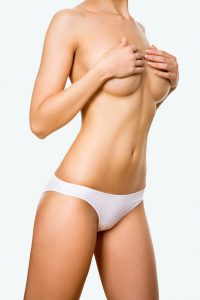 The decision to undergo breast implant removal cosmetic surgery can life-altering in some ways. The patient should only go ahead with this procedure after cautiously considering all aspects of the surgery and clarifying all her concerns with the surgeon.
During the initial consultation, the patient will have a chance to ask the surgeon any questions that they may have.
Cosmetic surgeon Dr. Landon D. McLain provides breast implant removal to patients in Huntsville, Madison, Florence, Decatur, Scottsboro, Cullman, Athens, Alabama, and surrounding locations.
List of Questions
The patient should ideally enlist any questions that she may have about the procedure or the surgeon's credentials in advance to ensure that no important questions are missed out. The surgeon will offer the patient accurate and detailed answers to her questions to enable her to make an enlightened choice.
What number of years of experience and training do you have in the area of cosmetic surgery?

Have you performed breast surgeries earlier?

Is breast implant removal or replacement appropriate for me?

How much time will I need to earmark before and after the surgery?

What is the time taken to complete the removal procedure inside the operating room?

What surgical venue would the removal procedure take place in?

Am I a suitable candidate for breast implant removal?

Are the outcomes that I am expecting realistic?

Can you show me breast implant removal 'before and after' photos?

Where will the surgical scars appear?

What anesthesia type would you recommend for this procedure?

What kind of changes in my lifestyle and preparation will I need to undertake prior to the surgery?

What will the post-operative downtime be? How many days of leave will I require from work?

What are the potential risks and complications associated with breast implant removal surgery?

If the results of my procedure are not according to pre-set criteria, what will be my options regarding a revision procedure?

What are the costs related to breast implant removal

plastic surgery

, including pre and post-op expenses?

Will your administrative team be able to provide me guidance or assistance on insurance and financing options?

Can I review the testimonials of previous patients to understand their experience at your practice?
Question about the Technique
The patient should be clear on the surgeon's recommendations for the breast implant removal technique. There are certain benefits and limitations associated with various techniques. In case the patient is not clear on whether to choose a removal or replacement, she should talk to her cosmetic surgeon for clarity.
Additional Suggestions
The patient should unhesitatingly ask questions about costs, modes of payment, and financing options pertaining to breast implant removal surgery. A plastic surgery procedure signifies a personal journey for the patient. Therefore, she should have complete faith and feel satisfied after the surgeon addresses her questions.
Dr. Landon D. McLain receives patients from Huntsville, Madison, Florence, Decatur, Scottsboro, Cullman, Athens, Alabama, and nearby areas for breast implant removal.
McLain Surgical Arts is a leading cosmetic surgery practice headed by Dr. Landon D. McLain MD, DMD, FACS in Huntsville, AL. Dr. McLain is a double board certified cosmetic and oral & maxillofacial surgeon, offering a variety of procedures such as dental implants, wisdom teeth extraction, breast augmentation, liposuction, rhinoplasty, tummy tuck, facelift, Botox, and laser skin resurfacing. For more information or to schedule a consultation call 256.429.3411 or click here.
Now taking patients from Huntsville, Scottsboro, Decatur, Madison, Athens, Florence, Cullman, AL and surrounding areas.