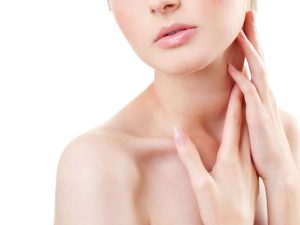 Mouth cancer treatment depends on the stage and location of cancer, and the general health and personal preferences of the patient.
The patient may undergo only one type of treatment or a combination of cancer treatments. Surgery, radiation, and chemotherapy are some treatment options. Patients should discuss their options with their doctor.
McLain Surgical Arts, led by Dr. Landon D. McLain, provides oral surgery to patients in Huntsville, Madison, Florence, Decatur, Scottsboro, Cullman, Athens, Alabama, and surrounding communities.
Surgery
Mouth cancer surgery may include:
Surgery to Remove the Tumor
The surgeon may excise the tumor and a margin of healthy tissue surrounding it to make sure that all the cancer cells have been eliminated. Only minor surgery may be necessary to remove smaller cancers.
Larger tumors may need more extensive surgery. For example, excising a larger tumor may involve excising a section of the jawbone and a portion of the tongue.
Surgery to Eliminate Cancer that has Spread to the Neck
In case cancer cells have spread to the lymph nodes in the neck or if there is a high risk that this has occurred on the basis of the size and depth of cancer, the surgeon may recommend the patient to undergo a surgical procedure. This will involve removal of the lymph nodes and related tissue in the neck, also known as neck dissection.
This procedure eliminates any cancer cells that may have spread to the lymph nodes. It is also helpful in establishing whether the patient will require additional treatment following surgery.
Surgery to Reconstruct the Mouth
Following surgery to remove cancer, the surgeon may recommend reconstructive surgery to the patient to rebuild their mouth and regain the ability to speak and eat.
To reconstruct the mouth, the surgeon may transplant grafts of muscle, skin, or bone from other areas of the body. The patient may also require dental implants to replace natural teeth.
Surgery Carries a Risk of Bleeding and Infection
Mouth cancer surgery often impacts a person's appearance and their ability to talk, eat, and swallow.
The patient may require a tube to help them eat, drink, and take medicine. The tube may be inserted through the nose and into the stomach for short-term use. For longer-term use, a tube may be inserted through the skin and into the stomach.
The doctor may refer the patient to specialists who can assist them in coping with these changes.
Radiation Therapy
Radiation therapy makes use of high-energy beams, such as protons and rays, to eliminate cancer cells. While this therapy is usually delivered from a machine outside the body (external beam radiation), it can also come from radioactive seeds and wires that are placed near the cancer (brachytherapy).
Radiation therapy is commonly used after surgery. However, at times, it might be used by itself if the patient has early-stage mouth cancer. Sometimes radiation therapy may be delivered in combination with chemotherapy.
While this combination enhances the effectiveness of radiation therapy, it also increases the side-effects that the patient may experience. Radiation therapy may help relieve cancer signs and symptoms, such as pain, in cases of advanced mouth cancer.
Chemotherapy
Chemotherapy refers to a treatment technique that makes use of chemicals to eliminate cancer cells. Chemotherapy medications can be given alone, or along with other chemotherapy drugs or combined with other cancer treatments. Since chemotherapy may increase the efficacy of radiation therapy, the two are often given in combination.
Dr. Landon D. McLain receives patients from Huntsville, Madison, Florence, Decatur, Scottsboro, Cullman, Athens, Alabama, and nearby areas for oral surgery.
McLain Surgical Arts is a leading cosmetic surgery practice headed by Dr. Landon D. McLain MD, DMD, FACS in Huntsville, AL. Dr. McLain is a double board certified cosmetic and oral & maxillofacial surgeon, offering a variety of procedures such as dental implants, wisdom teeth extraction, breast augmentation, liposuction, rhinoplasty, tummy tuck, facelift, Botox, and laser skin resurfacing. For more information or to schedule a consultation call 256.429.3411 or click here.
Now taking patients from Huntsville, Scottsboro, Decatur, Madison, Athens, Florence, Cullman, AL and surrounding areas.