Eyebrow Shaping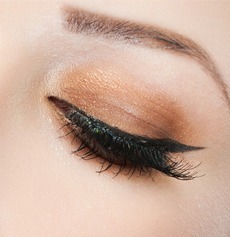 Noninvasive brow lift surgery makes use of a combination of cosmetic injectable treatment for reshaping and rejuvenating the eyebrows. This is performed without undergoing a surgical procedure. The most popular form involves a combination of RF or laser energy, dermal fillers, and neuromodulator injectables.
McLain Surgical Arts, led by cosmetic plastic surgeon Dr. Landon D. McLain, provides safe and proven med spa services, such as brow shaping to patients in Huntsville, Madison, Florence, Decatur, Scottsboro, Cullman, Athens, Alabama, and surrounding locations.
Brow Lift Using Botox Injections
Botox involves a neurotoxin called botulinum toxin that essentially freezes the nerve signals to certain muscles of the face. The muscles are essentially forced to relax through this method, which reduces the appearance of dynamic wrinkles. Botox injections consist of botulinum toxin type A.
This injectable is capable of relaxing those muscles responsible for forehead lines, crow's feet, and brow furrows. It helps in smoothing the lines to provide a younger and smoother looking skin in the brow region.
Combining Botox and Dermal Fillers
Dermal fillers complement the effects provided by Botox. They are capable of reversing the effects of aging related volume loss. Restylane, Juvederm, and other FDA approved dermal fillers rely on hyaluronic acid for stimulating elastin and collagen growth. Hyaluronic acid is a naturally occurring substance in the body that results in younger and fuller looking skin.
Sculptra and Radiesse are other common dermal fillers that use poly-L-lactic acid and calcium hydroxyapatite, respectively. This is for stimulating production of new collagen in the body. Dermal fillers offer revolutionary results in terms of skin rejuvenation. They allow for youthful contouring and natural looking fullness without undergoing a brow lift surgery.
If there is natural volume loss or a hollowing out in the brow area, the surgeon will recommend Juvederm Voluma. This can lift the brow area and restore volume.
Laser or RF Skin Tightening for Noninvasive Brow Lift
Nonsurgical eyebrow lift can involve procedures, such as laser-based skin tightening. These techniques make use of controlled laser energy or radiofrequency for heating the lower layers of the dermis. The procedure ignites targeted collagen production and helps in tightening the appearance of excess and loose skin.
The treatment can help improve drooping and sagging skin in the brow area with just one treatment. In addition, RF and laser therapy are excellent options for patients looking to reduce the appearance of wrinkles and fine lines. It also helps in reducing discoloration and scarring along the skin's surface.
How Does Noninvasive Eyebrow Lift Work?
Nonsurgical eyebrow lifts make use of a combination of elastin and collagen induction for smoothing the skin. They also include neuromodulator injections. Botox can reduce the appearance of dynamic wrinkles and fine lines while dermal fillers help in lifting and filling static wrinkles.
They also address natural volume loss in areas, such as midface and tear trough. Nonsurgical brow lift procedure can usually be completed in a single in-office procedure. Juvederm and Botox are commonly injected at different sites and can be safely administered in the same appointment.
Cosmetic surgeon Dr. Landon D. McLain receives patients from Huntsville, Madison, Florence, Decatur, Scottsboro, Cullman, Athens, Alabama, and nearby areas for innovative and advanced med spa services, including brow shaping.
Contact McLain Surgical Arts in Huntsville, AL to Schedule a Consultation
McLain Surgical Arts is a leading cosmetic surgery practice headed by Dr. Landon D. McLain MD, DMD, FACS in Huntsville, AL. Dr. McLain is a double board certified cosmetic and oral & maxillofacial surgeon, offering a variety of procedures such as dental implants, wisdom teeth extraction, breast augmentation, liposuction, rhinoplasty, tummy tuck, facelift, Botox, and laser skin resurfacing.
For more information or to schedule a consultation call 256.429.3411 or click here.
Now taking patients from Huntsville, Scottsboro, Decatur, Madison, Athens, Florence, Cullman, AL and surrounding areas.