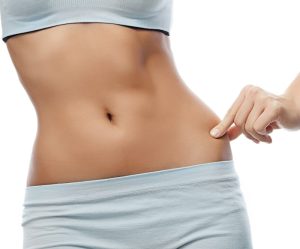 Prudent cosmetic surgeon Dr. Landon D. McLain provides liposuction to patients in Huntsville, Madison, Florence, Decatur, Scottsboro, Cullman, Athens, Alabama, and surrounding locations in the amazing Yellowhammer State.
Initial Recovery Phase
Following liposuction, the recovery process may last for a few days. The recovery period depends on the size of the treated site and the type of liposuction technique used.
Surgeons recommend that patients should wear compression garments for at least the initial few weeks following a liposuction procedure for a better recovery. After a few weeks, a majority of patients feel well enough to take off their compression garment.
Certain patients indicate pain following their liposuction procedure. This discomfort is usually mind, and pain meds, as well as moderate walking at home can help alleviate it.
Within a week following liposuction, most patients can move and walk around normally. They can even return to work with negligible discomfort. For the first days after a liposuction procedure, patients should take showers rather than baths. During this period, inflammation, bruising, and numbness will start to dissipate.
In the initial few days following tumescent liposuction, there is drainage of the anesthetic solution from the incisions. This drainage is normal, and it enhances healing and decreases the recovery time in liposuction patients. Drain tubes may be attached in the first week to clear the drainage.
Recovery in the First Few Weeks
Inflammation will continue to subside over several weeks following a liposuction procedure. After it settles, the outcome of the liposuction procedure becomes more apparent. In case the treatment area is large, the recovery time will be more extensive.
Along with inflammation, the skin around the treated site may appear loose. But after some time it will become tauter. The skin should return to normal in approximately 6 months. However, this depends on the elasticity of the skin, which is determined by genetics and age.
Liposuction patients should continuously check their incisions areas for signs of infection. They should also schedule follow-up consultations with their surgeon to review the healing. Excessive inflammation can, at times, indicate other risks or side-effects. Therefore, it is essential for patients to communicate with their surgeon to make sure that the healing is smooth and going along its proper course.
Prior to starting to exercise following liposuction surgery, patients should ask the surgeon for precise, individual instructions. Many cosmetic surgeons recommend that patients start with a mild walking routine within 3 to 4 days of the liposuction procedure. Gentle exercise prevents the formation of blood clots in the legs as well as other post-op complications.
Patients can typically start to increase their activity levels within 2 weeks of the liposuction surgery. However, they should avoid aggressive exercise for at least the initial month after the surgery to allow the body to heal.
Outcome
Complete liposuction outcome will be apparent many months post-surgery. Certain results will be noticeable immediately after the procedure. This surgery can remove up to 10 pounds of fat. This results in visibly pleasing body contours. The surgery is meant to enhance the body's shape. It is not designed for significant weight loss.
Dr. Landon D. McLain receives patients from Huntsville, Madison, Florence, Decatur, Scottsboro, Cullman, Athens, Alabama, and other towns and cities in this area of the nation for liposuction surgery.
McLain Surgical Arts is a leading cosmetic surgery practice headed by Dr. Landon D. McLain MD, DMD, FACS in Huntsville, AL. Dr. McLain is a double board certified cosmetic and oral & maxillofacial surgeon, offering a variety of procedures such as dental implants, wisdom teeth extraction, breast augmentation, liposuction, rhinoplasty, tummy tuck, facelift, Botox, and laser skin resurfacing. For more information or to schedule a consultation call 256.429.3411 or click here.
Now taking patients from Huntsville, Scottsboro, Decatur, Madison, Athens, Florence, Cullman, AL and surrounding areas.