Otoplasty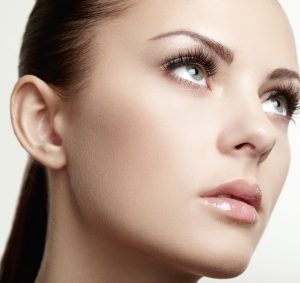 A misshapen or oversized ear(s) can be a source of low self-confidence and frustration among adults as well as children. Many people have an oddly shaped or protruding ear from birth.
However, an ear injury can also lead to a shape deformity. Ear reshaping surgery (otoplasty) is an effective and proven plastic surgery treatment to restore a beautiful and natural looking ear shape and size.
At the time of the pre-operative consultation, the surgeon will provide the patient with instructions on preparing for the otoplasty procedure. Well-prepared patients usually have higher confidence levels and can make a better decision about their ear reshaping surgery. Such patients also usually have a lesser risk of complications and a speedier recovery.
Dr. Landon D. McLain provides ear reshaping surgery to patients in Huntsville, Madison, Florence, Decatur, Scottsboro, Cullman, Athens, Alabama, and surrounding communities.
Tips for Preparation
Some simple steps that the patient can undertake to enable them to be well-prepared for their otoplasty procedure are as follows:
Arrange for previous medical records from the physician, specialists, and hospital to be sent directly to the surgeon.

Enlist any prescription and non-prescription drugs, including herbal medicines, vitamins, and supplements, which the patient currently takes.

In case the surgeon recommends changing the schedule of certain prescription meds, arrange for them to speak to the prescribing doctor.

Do not smoke for a specified duration as instructed by the surgeon.

Complete any urgent household or work-related tasks ahead of the procedure to enjoy a relaxed and comfortable recovery phase.

Arrange for aftercare, if necessary, to help the patient during the initial two to three days of the recovery period.

Ask a responsible person to drive them back home after their otoplasty surgery.
If the patient follows the surgeon's preparation instructions in a dedicated manner, it can have a significant effect on mitigating the risks associated with the otoplasty and expediting the recovery process.
Common Guidelines
The surgeon's team may provide the patient with a printed set of common instructions to prepare for ear reshaping surgery. These guidelines may include:
Stop the use of blood thinners, NSAIDs, and other such drugs for two weeks prior to otoplasty.

Avoid the use of vitamin E, vitamin C, herbal supplements, and dietary pills for nearly four weeks before the procedure.

Restrict the consumption of alcohol and completely discontinue drinking for a minimum of 48 hours prior to the procedure.

Do not eat or drink anything for eight hours before the scheduled time of the surgery.

Take sufficient rest and get a good night's sleep on the night before the surgery.

Do not wear makeup, contact lenses, nail paint, jewelry, or body piercings to the surgical facility.

Wear a loose-fitting, front open top to the surgical venue.

Patients who are diabetic should get their vital parameters checked on the morning of the surgery.
Some patients may feel overly anxious a day before the surgery. For these types of patients, the surgeon may prescribe a mild sedative to be taken on the night before their ear reshaping procedure.
Applying for Leave at the Workplace
Working professionals should budget for at least one week of absence from their workplace to recover from their otoplasty procedure.
They should only perform sedentary work in the second week of their ear reshaping surgery and not undertake any tasks that put pressure on the incisions. The patient should discuss these issues at the workplace ahead of the surgery.
Dr. Landon D. McLain receives patients from Huntsville, Madison, Florence, Decatur, Scottsboro, Cullman, Athens, Alabama, and nearby areas for ear surgery.
McLain Surgical Arts is a leading cosmetic surgery practice headed by Dr. Landon D. McLain MD, DMD, FACS in Huntsville, AL. Dr. McLain is a double board certified cosmetic and oral & maxillofacial surgeon, offering a variety of procedures such as dental implants, wisdom teeth extraction, breast augmentation, liposuction, rhinoplasty, tummy tuck, facelift, Botox, and laser skin resurfacing. For more information or to schedule a consultation call 256.429.3411 or click here.
Now taking patients from Huntsville, Scottsboro, Decatur, Madison, Athens, Florence, Cullman, AL and surrounding areas.