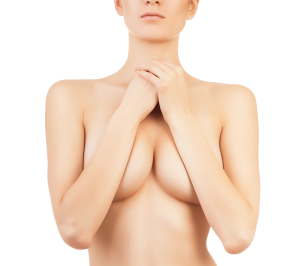 Breast augmentation has consistently been a popular cosmetic procedure across the world. Pertaining to this, a crucial decision faced by all women seeking to enhance the shape and size of their breasts is whether to choose implants or fat grafting. Both procedures are safe and offer high-quality results. Moreover, they come with their unique characteristics.
During your initial consultation, your surgeon will help you decide between getting a fat graft or an implant-based breast augmentation. McLain Surgical Arts, led by cosmetic plastic surgeon Dr. Landon D. McLain, provides breast augmentation with fat transfer and breast augmentation with implants to patients in Huntsville, Madison, Florence, Decatur, Scottsboro, Cullman, Athens, Alabama, and surrounding communities.
Advantages of Fat Grafting Breast Augmentation
Fat transfer involves the body's natural fat cells to augment the breasts. Fat is the most natural filling material and one of the safest. There is little risk of allergic reactions and the procedure can make your breasts appear and feel more natural. You don't need to worry about scarring when it comes to fat injections. There is no long-term breast thinning or rippling either that is a common risk of breast implants.
Limitations of Fat Grafting Breast Augmentation
Every surgical procedure carries risks. Fat transfer to breasts might interfere with breast cancer screening in a few cases. There is a risk of calcification. The procedure is not recommended for patients seeking a significant change in their breast size.
In most cases, the cost of fat grafting comes to be more than that of breast augmentation. There is also a risk of nodules and lump formation in the breasts. Irregularities and indentations may occur at the donor site if the procedure is performed by an inexperienced surgeon.
Advantages of Breast Implants
Breast implant procedures have been improved over the years to provide predictable and reliable changes in size and appearance. Breast implants give increased control over the breast size. Most implants in use today offer natural-feeling and safe results. Fat grafting involves removing fat at a donor site. Implants don't require such additional procedures. Implants can also be removed easily during a corrective surgery.
Limitations of Breast Implants
There is a high risk of leakage and rupture in breast implants. They need to be changed after a few years. There is a risk of rippling and visibility as well, especially when the implants placed are too large for the breast tissue. There is a risk of capsular contracture in breast implants. This is when the scar tissue thickens around the implant causing distortion and hardening.
Fat Grafting vs. Breast Implants – Which is Better for Me?
There are several factors that need to be considered while choosing between the two. You should consider fat grafting if want breasts that look and appear more natural. There is the added benefit of contouring another body part through liposuction, such as the abdomen, thighs, or flanks. Breast implants are the right choice if you are seeking a more dramatic increase in size. However, your breast tissue should have enough elasticity to accommodate the implants for safe results.
Cosmetic surgeon Dr. Landon D. McLain receives patients from Huntsville, Madison, Florence, Decatur, Scottsboro, Cullman, Athens, Alabama, and nearby areas for breast augmentation with fat transfer and breast augmentation with implants surgery.
Contact McLain Surgical Arts in Huntsville, AL to Schedule a Consultation
McLain Surgical Arts is a leading cosmetic surgery practice headed by Dr. Landon D. McLain MD, DMD, FACS in Huntsville, AL. Dr. McLain is a double board certified cosmetic and oral & maxillofacial surgeon, offering a variety of procedures such as dental implants, wisdom teeth extraction, breast augmentation, liposuction, rhinoplasty, tummy tuck, facelift, Botox, and laser skin resurfacing.
For more information or to schedule a consultation call 256.429.3411 or click here.
Now taking patients from Huntsville, Scottsboro, Decatur, Madison, Athens, Florence, Cullman, AL and surrounding areas.