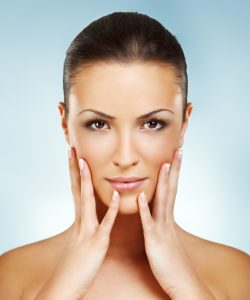 A facelift is a well-established and commonly performed cosmetic procedure, but like any other surgery, it has certain risks associated with it. At the time of initial consultation, the surgeon will apprise the patient of the potential risks and help the patient make a carefully considered choice.
Dr. Landon McLain provides facelift and several other surgical and non-surgical aesthetic procedures. Dr. McLain will answer all the questions and concerns of the patient during the consultation, and educate them about the surgery. He provides facelift to patients in Huntsville, Madison, Florence, Decatur, Scottsboro, Cullman, Athens, Alabama, and other cities in the region.
Common Risks
Poor Reaction to Anesthesia
In many cases, facelift will be performed with the patient under general anesthesia. The procedure is very safe, but if the patient suffers from a specific health condition, they may have increased risk of an adverse response to anesthesia.
Infection
Infection risks are unavoidable during and after the facelift surgical procedure. However, the risk can be minimized if the hospital or the surgery center adheres to the sanitation protocols, and the patient carefully follows the surgeon's post-surgical care instructions. The incision areas should be protected against dust or dirt to prevent infection.
Hematoma
If bleeding occurs below the skin, it can cause hematoma. The patient may experience some discomfort as well as swelling and skin discoloration in case of hematoma. The surgeon may have to perform a corrective procedure to repair this condition.
Nerve Damage
In rare situations, a facial nerve may get cut, nicked or cauterized during the surgery. This may lead to numbness in the incision area or facial paralysis. However, in many cases, repair is possible and the damage will not be permanent.
Unfavorable Scarring
Some amount of scarring is unavoidable in any surgical procedure such as facelift. However, a skilled surgeon can ensure that the scars remain discreet due to smaller and carefully placed incisions. In rare cases, scarring can be conspicuous and marks may not be hidden in the hair or behind the ear.
Minimizing the Risks
It is possible to minimize the risk of complications in case of facelift surgery. To start with, the patient should choose a fully trained and qualified cosmetic surgeon. A dedicated surgeon will adopt advanced, less invasive techniques, invest in continuing education, and follow the latest safety protocols.
The patients, on their part, should be willing to disclose complete relevant information about their health condition and specific lifestyle habits such as smoking and alcohol. This will allow the surgeon to advise appropriate precautions and adjust the procedure as needed. The patient will be required to stop smoking for a certain time period prior to the surgery, and they should stay committed to it.
Managing Side Effects
Temporary side effects will typically dissipate over a period of few days or weeks. To manage the post-op condition, the patient may use prescription or over the counter pain medications with the surgeon's advice. Dr. McLain receives patients from Huntsville, Madison, Florence, Decatur, Scottsboro, Cullman, Athens, Alabama, and other communities across the region for facelift surgery and various other procedures.
McLain Surgical Arts is a leading cosmetic surgery practice headed by Dr. Landon D. McLain MD, DMD, FACS in Huntsville, AL. Dr. McLain is a double board certified cosmetic and oral & maxillofacial surgeon, offering a variety of procedures such as dental implants, wisdom teeth extraction, breast augmentation, liposuction, rhinoplasty, tummy tuck, facelift, Botox, and laser skin resurfacing. For more information or to schedule a consultation call 256.429.3411 or click here. Now taking patients from Huntsville, Scottsboro, Decatur, Madison, Athens, Florence, Cullman, AL and surrounding areas.