Oral

And

Maxillofacial Surgery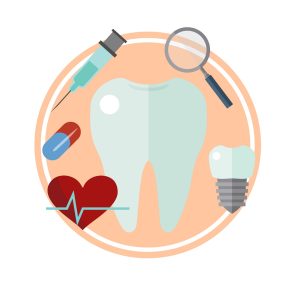 Oral and maxillofacial surgery covers a comprehensive range of dental procedures, ranging from tooth extractions to advanced surgical correction of craniofacial anomalies and repair of jaw fractures.
Oral and maxillofacial surgeon Dr. Landon D. McLain provides oral surgery to patients in Huntsville, Madison, Florence, Decatur, Scottsboro, Cullman, Athens, Alabama, and surrounding locations.
Conditions Treated
The following conditions can be treated most effectively by an oral and maxillofacial surgeon:
Complex Oral & Facial Pain

Craniofacial Anomalies

Complex Dental Rehabilitation

Facial Fractures & Trauma

Dental Infections

Juvenile idiopathic arthritis

Maxillofacial Prosthetics

Malocclusion (Misaligned Teeth & Bite)

Oral/Head & Neck Cancers

Oral Lesions

Salivary Gland Diseases

TMJ Disorders

Sleep Disorders
Advanced Treatments
One of the most common types of oral and maxillofacial surgeries is removal of impacted wisdom teeth. However, this field involves various more advanced procedures, some of which may overlap with medical disciplines beyond dentistry.
Overlaps usually occur in palatal birth defects, facial trauma, cleft lip, head and neck cancer, and facial cosmetic surgeries. According to the American Dental Association, there are nine other dental specialties that can offer supplementary treatments as well.
For instance, oral pathology can help identify the cause and effects of a particular facial condition to help the oral surgeon design the right treatment. Some of the procedures may involve treatment in a hospital, and may even include an overnight stay at the hospital.
For instance, an oral and maxillofacial surgeon may perform repair of broken facial bones in the emergency room of a hospital. Oral surgery may also be used for patients suffering from severe sleep apnea in order to correct their breathing while they are sleeping.
Introaoral

and

Dento

-Alveolar Surgery
Dento-alveolar surgery may be necessary to correct conditions related to teeth and the surrounding gum tissue. Tooth extraction is the most common procedure of this type. The oral and maxillofacial surgeon may perform dental implant surgery to replace missing teeth.
The surgeon may also perform jaw surgery, while working with an orthodontist to correct a misaligned bite. TMJ joint surgery may also be performed by oral and maxillofacial surgeons to treat pathology of the jaw joint.
Oral and maxillofacial surgeons often have the required training and skills to perform facial cosmetic treatments. They may provide both surgical and non-surgical facial aesthetic treatments to reduce the signs of aging and other facial imperfections, while restoring a more youthful appearance.
Choosing an Oral and Maxillofacial Surgeon
For teeth extractions, dental implants, facial injury repair, and almost any other oral procedure in between, you can expect to achieve the best outcomes with a qualified and trained oral and maxillofacial surgeon. These specialists must undergo an additional four years of training after they graduate from a dental school.
They are also extensively trained in aesthesia and IV sedation procedures. Therefore, you must choose your oral surgeon carefully and ensure that they have the necessary professional credentials to work as an oral and maxillofacial surgeon.
Oral and maxillofacial surgeon Dr. Landon D. McLain receives patients from Huntsville, Madison, Florence, Decatur, Scottsboro, Cullman, Athens, Alabama, and nearby areas for oral surgery.
Contact Us to Schedule a Consultation
McLain Surgical Arts is a leading cosmetic surgery practice headed by Dr. Landon D. McLain MD, DMD, FACS in Huntsville, AL. Dr. McLain is a double board certified cosmetic and oral & maxillofacial surgeon, offering a variety of procedures such as dental implants, wisdom teeth extraction, breast augmentation, liposuction, rhinoplasty, tummy tuck, facelift, Botox, and laser skin resurfacing.
For more information or to schedule a consultation call 256.429.3411 or click here.
Now taking patients from Huntsville, Scottsboro, Decatur, Madison, Athens, Florence, Cullman, AL and surrounding areas.