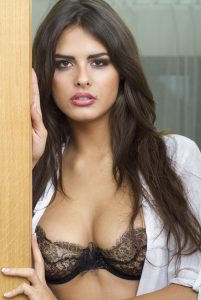 In many cases, a breast implant removal surgery may turn out to be a more complex procedure compared to the original breast augmentation. Therefore, you should ideally choose a surgeon who has the requisite skills and experience to perform implant removal.
If you have already had an unpleasant experience at the time of your original breast implantation, it makes sense to be more careful at the time of explantation, and find a surgeon with an impeccable track record of safety and patient satisfaction. Your surgeon should be able to reduce the risk of leakage of silicone or other problems during the implant removal surgery.
Surgeons who know from experience what kind of potential problems can occur in the surgery room at the time of implant removal will be better prepared to handle emergencies and make the best decisions for the patient.
Cosmetic surgeon Dr. Landon D. McLain provides breast implant removal to patients in Huntsville, Madison, Florence, Decatur, Scottsboro, Cullman, Athens, Alabama, and surrounding communities.
Visit the Surgeon's Website
New patients should preferably review the surgeon's website before scheduling the initial consultation. The website can be a valuable source of information to know about the surgeons practice and his or her background.
In the first consultation, patients should ask questions frankly and without any hesitation. A dedicated surgeon will give detailed answers and ensure that all their concerns are addressed satisfactorily.
Preferably, your surgeon should have staff privileges to perform surgery at one or more local hospitals or accredited surgical centers. In case of an emergency, you can get immediate access to a hospital.
Focus on Customization
Dr. McLain believes that it is important to individualize surgical techniques such as breast explant surgery in order to effectively address the unique requirements of the patient and achieve best possible results.
The anatomical features of every patient are different. The surgeon should also keep in mind the personal goals and cosmetic needs of the patient and then decide on a suitable breast implant removal surgery plan.
The perspicacious Dr. McLain carefully balances the principles of art and science in a way to deliver most satisfying results, which are not only attractive cosmetically, but also sustainable, safe, and natural looking.
Personal Attributes
The safety and cosmetic outcomes are definitely the most important considerations in a surgery such as breast implant removal. But it is also vital for the patient to feel comfortable with her surgeon. The decision to go for an implant removal surgery is a very personal one.
For this reason, you should work with a surgeon who values your personal cosmetic goals and aspirations, and respects your privacy. During the pre-op consultation, the surgeon should ask the patient about the results that she expects as well as the exact treatment options that might interest her.
In case the patient feels that the doctor is not willing to customize the procedure according to her requirements, she may reconsider her choice of cosmetic surgeon. A responsible surgeon will certainly not put pressure on a patient to go through more surgery that she actually requires.
Cosmetic surgeon Dr. Landon D. McLain receives patients from Huntsville, Madison, Florence, Decatur, Scottsboro, Cullman, Athens, Alabama, and nearby areas for breast implant removal surgery.
McLain Surgical Arts is a leading cosmetic surgery practice headed by Dr. Landon D. McLain MD, DMD, FACS in Huntsville, AL. Dr. McLain is a double board certified cosmetic and oral & maxillofacial surgeon, offering a variety of procedures such as dental implants, wisdom teeth extraction, breast augmentation, liposuction, rhinoplasty, tummy tuck, facelift, Botox, and laser skin resurfacing. For more information or to schedule a consultation call 256.429.3411 or click here.
Now taking patients from Huntsville, Scottsboro, Decatur, Madison, Athens, Florence, Cullman, AL and surrounding areas.