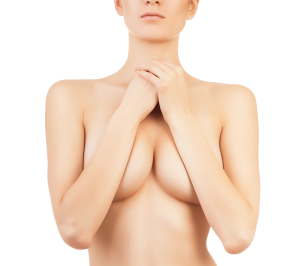 Breast augmentation ranks as the number one procedure performed by a cosmetic surgeon in the US today. Figures compiled by the American Society of Aesthetic Plastic Surgeons show that over 4.5 million breast augmentation surgeries were performed from 1997 to 2012 in the country. FDA approvals for new, ultra cohesive breast implants have further increased the popularity of this surgery.
Breast augmentation is one of the more customizable plastic surgery procedures, which can be tailored to match with the anatomical and aesthetic needs of a patient. Double board certified cosmetic and oral & maxillofacial surgeon Dr. Landon McLain provides breast augmentation to patients in Huntsville, Madison, Florence, Decatur, Scottsboro, Cullman, Athens, Alabama, and surrounding communities.
Candidacy
Healthy women, having a stable body weight and no near-term plans for a pregnancy or breastfeeding may make good candidates for breast augmentation if they have one or more of the following needs:
Increase breast size to improve overall body proportion and feminine figure
Create more symmetrical breasts
Correct congenital defects in one or both breasts
Restore loss of breast volume following weight fluctuations or pregnancy
Have more voluptuous looking breasts to improve aesthetic appeal
Reconstruct breasts following a mastectomy
Customization
The cosmetic surgeon will closely engage with the patient during the initial consultation to determine their choices and customize breast augmentation accordingly.
Types of Implants
The FDA has approved saline and silicone gel implants for women above the age of 18 and 21 respectively. Form stable implants made of ultra cohesive silicone gel are also now approved by the FDA, and becoming a popular choice. Patients will also be required to choose implant size, shape, texture and profile to suit their unique aesthetic needs.
Position of Implants
Implants may be placed below the pectoral muscle, or in front of the pectoral muscle behind the breast tissue. The surgeon will explain the pros and cons of each option to help the patient make the right choice. Double board certified cosmetic and oral & maxillofacial surgeon Dr. McLain receives patients from Huntsville, Madison, Florence, Decatur, Scottsboro, Cullman, Athens, Alabama, and nearby areas for breast augmentation.
Location of Incisions
The surgeon will usually have the option to place the incisions in discreet locations under the breast crease, in the armpit, along the areola circumference, or in the navel.
Surgical Procedure
Following general anesthesia or IV sedation, the surgeon will place the incision in the pre-determined location. A breast pocket will be carved through the incision to accommodate the implant in a subglandular or submuscular position. The implant will be inserted through the incision and adjusted in the breast pocket. After the firm placement of the implant, the surgeon will close the incisions with removable or dissolvable sutures.
Recovery
The surgeon will prescribe pain medications for the first few days to manage mild pain in the incision areas. Drain tubes and sutures may be removed at the end of first week or 10 days. Most patients can return to their normal routine or go to work at this stage.
McLain Surgical Arts is a leading cosmetic surgery practice headed by Dr. Landon D. McLain MD, DMD, FACS in Huntsville, AL. Dr. McLain is a double board certified cosmetic and oral & maxillofacial surgeon, offering a variety of procedures such as dental implants, wisdom teeth extraction, breast augmentation, liposuction, rhinoplasty, tummy tuck, facelift, Botox, and laser skin resurfacing. For more information or to schedule a consultation call 256.429.3411 or click here. Now taking patients from Huntsville, Scottsboro, Decatur, Madison, Athens, Florence, Cullman, AL and surrounding areas.