Oral surgeon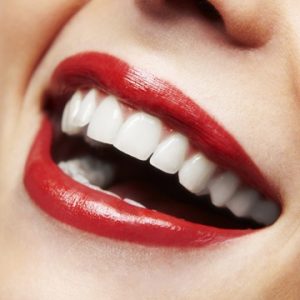 Oral surgeons are trained to perform dental surgical procedures related to the mouth, jaws, teeth, and face. Unlike a general dentist, an oral surgeon specializes in oral and maxillofacial (relating to the jaw and face) surgery. Oral and maxillofacial surgeons complete a minimum of four to six years of surgical training on top of their four years of dental school.
McLain Surgical Arts, led by Dr. Landon D. McLain, provides advanced surgical and non-surgical oral procedures to patients in Huntsville, Madison, Florence, Decatur, Scottsboro, Cullman, Athens, Alabama, and surrounding locations.
Areas of Focus
An oral and maxillofacial surgeon is trained and equipped to provide patients with a number of advanced procedures, such as:
Tooth Extractions
Tooth extraction is the most common form of oral surgery, and many people will probably see an oral and maxillofacial surgeon for the first time to have a tooth extracted. Tooth extraction may be necessary if the tooth is decayed beyond repair, is an impacted wisdom tooth (or partially erupted), or as part of orthodontic treatment to correct overcrowded teeth.
Corrective Jaw Surgery
An oral and maxillofacial surgeon may perform corrective jaw surgery or orthognathic surgery to treat TMJ disorders, trauma to the jaw, incorrect bite or malocclusion, and poor jaw position which causes disproportionate facial appearance. If excessive tooth wear has occurred because of grinding or clenching of teeth, it may also be improved with corrective jaw surgery.
Dental Implants
The most effective way to replace missing teeth is dental implants surgery. Dental implants can also be used to provide stability to dentures. Oral surgeons are trained to perform this procedure. When you work with an experienced oral surgeon who has a very high success rate with implants, the results will be more sustainable and predictable.
Facial Cosmetic Procedures
With a background in dental surgery, a qualified oral and maxillofacial surgeon may also perform a number of facial cosmetic surgery procedures. They can help correct the aesthetic aspects as well as functional issues related to the face, mouth, jaws, and teeth.
Developmental Conditions
Surgical repairs of the cleft palate and cleft lip can be transformative for a child experiencing these deformities. Apart from the cosmetic benefits, a cleft lip and palate repair will provide the child with a better ability to drink or eat and will also support optimal speech.
Oral Cancer
Oral cancer may occur when abnormal or malignant cells occur within the lining of the gums, cheeks, lips, tongue, or roof of the mouth. In many cases, an oral and maxillofacial surgeon may also treat oropharyngeal cancer, which impacts the soft palate, the back and side walls of the throat, the end portion of the tongue and the tonsils.
Facial Injury and Trauma
Fractures of the lower and upper jaws and orbital fractures around the eye can be treated by an experienced oral and maxillofacial surgeon. They can also treat facial lacerations. Their expert knowledge of dental occlusion enables them to understand and repair complex facial fractures.
Dr. Landon D. McLain receives patients from Huntsville, Madison, Florence, Decatur, Scottsboro, Cullman, Athens, Alabama, and nearby areas for a wide range of oral and maxillofacial procedures.
Contact McLain Surgical Arts in Huntsville, AL to Schedule a Consultation
McLain Surgical Arts is a leading cosmetic surgery practice headed by Dr. Landon D. McLain MD, DMD, FACS in Huntsville, AL. Dr. McLain is a double board certified cosmetic and oral & maxillofacial surgeon, offering a variety of procedures such as dental implants, wisdom teeth extraction, breast augmentation, liposuction, rhinoplasty, tummy tuck, facelift, Botox, and laser skin resurfacing.
For more information or to schedule a consultation call 256.429.3411 or click here.
Now taking patients from Huntsville, Scottsboro, Decatur, Madison, Athens, Florence, Cullman, AL and surrounding areas.