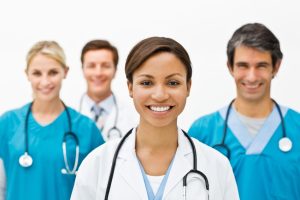 Liposuction body sculpting and fat reduction surgery has been around for almost four decades. Over the years, the procedure has become less invasive and more effective.
However, the skill and experience of the operating surgeon continue to have the maximum impact on the final results. Therefore, it is important for patients to choose the best possible surgeon for liposuction carefully.
Ideally, a liposuction plastic surgery candidate should have a clear idea about all facets of the procedure and the background of the surgeon performing it.
A well-informed patient will be better placed to make judicious decisions and will usually accomplish higher levels of satisfaction from the outcomes of the procedure.
Cosmetic surgeon Dr. Landon D. McLain provides liposuction body contouring to patients in Huntsville, Madison, Florence, Decatur, Scottsboro, Cullman, Athens, Alabama, and surrounding communities.
Individualized Care
The reliable Dr. McLain has vast expertise in some of the most advanced techniques to perform body sculpting procedures, such as liposuction.
He has a patient-centric mindset, offers individualized care to each patient, and ensures that the patient is fully satisfied in every liposuction and other surgical procedure undertaken by him.
Dr. McLain and his staff strive to help patients achieve their cosmetic goals, while simultaneously enhancing their general health and happiness levels. They will interact closely with the patient during the pre-op consultation process and develop a good relationship with them.
Things to Consider
Prior to seeking an appropriate surgeon for their needs, the patient should create a checklist of questions, which will help them determine their choice of surgeon. While patients understandably want to choose a surgeon with the right credentials and experience, they will also want to identify a surgeon whose fees are suitable to their budget.
Understanding the surgeon's bedside manner is also essential. Are they seeking a friendly surgeon who will be with them at every step of the procedure or someone who has a more clinical and business-like outlook to the process?
Would the patient want to work with a cosmetic surgeon who provides guidance on the most suitable procedure or one who will do exactly as asked of them? It is important to assess these factors before consulting a surgeon to avoid being overly influenced by that doctor's personal style.
The patient should evaluate how they would like their potential surgeon to answer the following questions. This will help them choose a surgeon who is most suitable for their particular needs.
Choosing the Right Surgeon: Checklist
What are your qualifications, experience, and certifications?

What number of years of experience in cosmetic surgery do you have?

How many cosmetic surgeries have you performed to date?

Can I see examples of your previous work?

What procedure do you recommend to help me achieve my objectives?

Is a specific procedure suitable for me? If not, what options do you recommend?

What are my options if I find the final results unsatisfactory?

What will the estimated cost of the procedure?

What additional expenses can I expect?

Will you perform my surgery?

What are the possible risks and complications associated with this procedure?

What will the recovery stage involve?

How sustainable are the results?
Cosmetic surgeon Dr. Landon D. McLain receives patients from Huntsville, Madison, Florence, Decatur, Scottsboro, Cullman, Athens, Alabama, and nearby areas for liposuction body contouring.

McLain Surgical Arts is a leading cosmetic surgery practice headed by Dr. Landon D. McLain MD, DMD, FACS in Huntsville, AL. Dr. McLain is a double board certified cosmetic and oral & maxillofacial surgeon, offering a variety of procedures such as dental implants, wisdom teeth extraction, breast augmentation, liposuction, rhinoplasty, tummy tuck, facelift, Botox, and laser skin resurfacing. For more information or to schedule a consultation call 256.429.3411 or click here.
Now taking patients from Huntsville, Scottsboro, Decatur, Madison, Athens, Florence, Cullman, AL and surrounding areas.