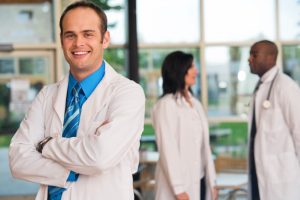 A person may consider liposuction body contouring plastic surgery to enhance their body shape. In the last few decades, liposuction has become widely available and affordable to patients due to developments in surgical technology.
Many individuals in the United States today are able to accomplish a sleeker and more youthful physical appearance with liposuction. It is important for the patient to work with the best liposuction surgeon for beautiful and safe outcomes.
The surgeon should have the necessary training, professional credentials, and substantial experience to perform surgical procedures in a safe and effective way.
Cosmetic surgeon Dr. Landon D. McLain provides liposuction body contouring to patients in Huntsville, Madison, Florence, Decatur, Scottsboro, Cullman, Athens, Alabama, and surrounding locations.
Professional Credentials of Dr. McLain
Dr. Landon D. McLain MD, DMD, FACS is a double board certified oral & maxillofacial and cosmetic surgeon. He has extensive experience in offering a wide array of surgical and non-surgical cosmetic procedures.
Apart from devoting time to his practice, Dr. McLain also lectures and serves as faculty for live surgical workshops that are sponsored by the American Academy of Cosmetic Surgery (AACS).
Additionally, Dr. McLain trains plastic surgeons from across the globe. He also serves as an examiner for the renowned American Board of Cosmetic Surgery (ABCS).
Focus on Customization and Innovation
Each person has unique anatomy, and the liposuction surgeon should be able to develop an individualized surgical plan to match the unique aesthetic and physical needs of the patient.
Patients can expect the highest rates of satisfaction when the procedure is customized to offer more comprehensive and natural looking results.
To accomplish excellent outcomes in a body sculpting procedure such as liposuction, the surgeon should update their skills and knowledge consistently and use the most innovative and proven surgical techniques and technologies available.
Patients receive the most benefit from the use of advanced cosmetic solutions which are typically an improvement on previous technologies and techniques.
A Combination of Art and Science
The surgeon must develop a seamless combination of art and science to create outcomes that are beautiful and safe. A comprehensive and customized approach to liposuction body sculpting will allow the surgeon to produce results that are sustainable, natural looking, and at the same time, cosmetically appealing to the patient.
Individualized Attention and Care
It is vital for the patient to feel comfortable with the surgeon and their staff. They should experience a warm and comfortable environment where they will be assured of top-notch standards of care.
Additionally, the patient should feel satisfied with their interactions with the surgeon and their team and be able to achieve desirable results in each case.
Comprehensive Treatments
The surgeon should offer information to the patient on all surgical and non-surgical cosmetic solutions that can address their concerns. They should use cutting-edge technology and the most advanced techniques to offer the patient the highest level of care.
An expert surgeon will be able to perform multiple procedures at the same time to reduce the treatment duration and achieve outcomes that align with the unique aesthetic goals of the patient. An in-depth consultation should precede every liposuction procedure.
Review the Surgeon's Website before Deciding
Prior to visiting a surgeon for a pre-op consultation, the patient should review the surgeon's practice website. This will provide them with comprehensive information about the practice and the surgeon's background.
Cosmetic surgeon Dr. Landon D. McLain receives patients from Huntsville, Madison, Florence, Decatur, Scottsboro, Cullman, Athens, Alabama, and nearby areas for liposuction body contouring.
McLain Surgical Arts is a leading cosmetic surgery practice headed by Dr. Landon D. McLain MD, DMD, FACS in Huntsville, AL. Dr. McLain is a double board certified cosmetic and oral & maxillofacial surgeon, offering a variety of procedures such as dental implants, wisdom teeth extraction, breast augmentation, liposuction, rhinoplasty, tummy tuck, facelift, Botox, and laser skin resurfacing. For more information or to schedule a consultation call 256.429.3411 or click here.
Now taking patients from Huntsville, Scottsboro, Decatur, Madison, Athens, Florence, Cullman, AL and surrounding areas.