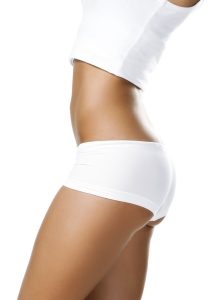 Liposuction surgery can provide a more sculpted body shape by removing stubborn fat pockets that do not respond to diet and exercise.
A common question that patients ask surgeons is how much fat they can expect to lose with liposuction surgery. While there are general guidelines on the upper limits of fat removal with liposuction, the final decision is based on the patient's unique requirements and aesthetic goals.
That Most in One Session
The maximum amount of fat that can safely be removed with liposuction is between six to eight pounds (three to four liters). An increase in the volume of fat removal heightens the risks of complications.
If the patient requires more fat removal than six to eight pounds, it is prudent to undergo the liposuction in stages spaced three to four months apart.
Cosmetic surgeon Dr. Landon D. McLain provides liposuction to patients in Huntsville, Madison, Florence, Decatur, Scottsboro, Cullman, Athens, Alabama, and surrounding locations.
Eliminating Larger Amounts of Fat is not Always Appropriate
The best possible results are not always a result of maximum fat removal. Liposuction is meant to enhance the body contours, rather than aid in weight loss. It helps create subtle enhancements in the shape of the body by removing targeted fatty pockets.
In case the patient's objective is to lose weight, then liposuction is not an appropriate procedure for them. Patients considering liposuction will need to reach their ideal weight range before the surgeon establishes them as suitable candidates for liposuction surgery.
Many patients can achieve desirable results in a safe manner with the elimination of smaller amounts of fat. There is no point in removing 10 to 12 pounds of fat/fluid is the patient can achieve their desired goals in three to four pounds but there is nothing wrong if someone want to lose more than three to four pounds.
Aspects Affecting Fat Removal
Treatment area

Overall weight of the patient

Body shape

Whether the patient is undergoing liposuction with another procedure
Again, liposuction is not a weight loss procedure and is appropriate for people who are near their optimal weight to develop body contouring results that they have been unable to achieve through diet and exercise alone. A majority of patients can attain satisfactory outcomes with the elimination of a small amount of fat.
Risks Associated with Removing Large Amounts of Fat
The removal of substantial amounts of fat with liposuction presents several risks. It may lead to undesirable results such as the development of lumps of the hollow dimpling of the skin. The most crucial reason to avoid excessive fat removal is that it heightens the safety risks for the patient.
In general, liposuction is a very safe surgery. But the risk of complications increases when a substantial amount of fat is removed. Potential complications are as following:
Accumulation of excess fluid that may affect breathing

Seroma and hematoma development

Blood clots

Adverse reaction to anesthesia

Infection

Dehydration-induced shock

Fat embolism which occurs if a small amount of emulsified fat enters the bloodstream
The removal of substantial amounts of fat makes the procedure more involved and extended as well as increases the recovery duration. Cosmetic surgeon Dr. Landon Dr. McLain receives patients from Huntsville, Madison, Florence, Decatur, Scottsboro, Cullman, Athens, Alabama, and nearby areas for liposuction.
McLain Surgical Arts is a leading cosmetic surgery practice headed by Dr. Landon D. McLain MD, DMD, FACS in Huntsville, AL. Dr. McLain is a double board certified cosmetic and oral & maxillofacial surgeon, offering a variety of procedures such as dental implants, wisdom teeth extraction, breast augmentation, liposuction, rhinoplasty, tummy tuck, facelift, Botox, and laser skin resurfacing. For more information or to schedule a consultation call 256.429.3411 or click here.
Now taking patients from Huntsville, Scottsboro, Decatur, Madison, Athens, Florence, Cullman, AL and surrounding areas.