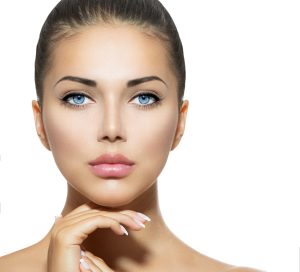 Are you ready for a change to make you look and feel younger? Are there certain things about your face that you would like to change? Facial implants are designed to enhance or augment the physical structure of your face.
Facial implants, such as cheek and chin implants, are available in a variety of shapes and styles, and they are designed to restore contour and/or proportion to your face. As we age, we lose some of our fatty tissue, which causes the skin to sag, these implants can help restore fullness as well as contouring.
You may want to consider facial implants:
If you wish to enhance the definition and fullness of your cheeks or jawline
If you wish to correct facial asymmetry or deformities caused by an injury or congenital conditions.
If you have a weak or receding chin
If you wish to restore contouring to your facial structure after aging changes.
During your consultation, Dr. McLain will help you decide what is best for your facial structure and your ultimate goal with chin and/or cheek implants. He and his staff will answer any questions you may have during your consultation and throughout the process. If you think implants might be right for you, call McLain Surgical Arts to schedule your consultation.
Contact McLain Surgical Arts in Huntsville, AL to Schedule a Consultation
McLain Surgical Arts is a leading cosmetic surgery practice headed by Dr. Landon D. McLain MD, DMD, FACS in Huntsville, AL. Dr. McLain is a double board certified cosmetic and oral & maxillofacial surgeon, offering a variety of procedures such as dental implants, wisdom teeth extraction, breast augmentation, liposuction, rhinoplasty, tummy tuck, facelift, Botox, and laser skin resurfacing.
For more information or to schedule a consultation call 256.429.3411 or click here.
Now taking patients from Huntsville, Scottsboro, Decatur, Madison, Athens, Florence, Cullman, AL and surrounding areas.