Acne Scar Treatment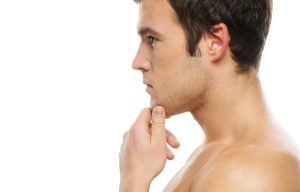 In the United States, about 40 to 50 million people are affected by some form of acne. While a majority of these people are in the age group of 11 to 30, but many people, particularly women, can have acne breakouts even in their late 30s, 40s. and 50s. Sometimes, the acne condition can end up with acne scars that can last for a very long time.
Appearance of Acne Scars
Acne scars typically emerge in areas where cystic blemish lesions were previously present. These scars can be atrophic in nature, which are usually shallow scars. But some of the acne scars can also be boxcar-shaped or ice pick-shaped, which are deeper and narrower. Patients with darker skin tones may also develop hyper pigmentation within the scars, while patients with lighter skin tones may reveal redness within the scars.
Preventive Steps
Dr. Landon D. McLain will advise his patients who suffer from acne problem to follow a few important steps to prevent the scar formation as far as possible.
The first preventive step is to protect the acne condition or scars against direct sun exposure. Sun exposure can cause the scars to darken and prolong the healing process. Patients should wear a sunscreen with SPF of 30 or higher before going outdoors in the sun. Time in the sun must be limited, particularly during 10 am to 2 pm when the UV rays are the strongest.
Picking on acne or acne scars can lead to further damage to the skin as well as inflammation. If the patient tries to squeeze or pop a pimple, it will cause pus and bacteria to go deep into the skin, and cause more collagen damage. Over the counter treatments such as topical Vitamin E creams should be avoided because some studies suggest that such a treatment may actually hinder the healing process.
Effective Treatments
Medicated Creams
If the scar is swollen or red, the skin care expert at the med spa may recommend the use of cortisone cream to make the skin calmer. Cortisone will be absorbed by the skin cells and reduce inflammation. Hyper pigmentation caused by the acne scar can be lightened with the use of a skin lightener or fading cream as advised by a medical spa expert.
Laser and Filler Treatments
If the acne scars are stubborn, the med spa may suggest one or more treatment sessions of laser skin resurfacing using mild fractional laser techniques. Non-ablative lasers will not cause damage to the skin's surface, and will stimulate the production of natural collagen.
Dermal filler injections are also used to fill up the indentations left behind from severe acne scars. This treatment is simpler because it only involves injections. However, the treatment may have to be repeated once the effect of the filler gel is over.
McLain Surgical Arts is a leading cosmetic surgery practice headed by Dr. Landon D. McLain MD, DMD, FACS in Huntsville, AL. Dr. McLain is a double board certified cosmetic and oral & maxillofacial surgeon, offering a variety of procedures such as dental implants, wisdom teeth extraction, breast augmentation, liposuction, rhinoplasty, tummy tuck, facelift, Botox, and laser skin resurfacing. For more information or to schedule a consultation call 256.429.3411 or click here.
Now taking patients from Huntsville, Scottsboro, Decatur, Madison, Athens, Florence, Cullman, AL and surrounding areas.