5 Tummy Tuck Before and After Photos
This 31-year-old mother of 2 was very unhappy with the appearance of her breasts and abdomen after childbearing.  She complained of a "pooch and loose skin" despite being very fit.
After a consultation and in-office sizing she elected to have a simultaneous breast augmentation and tummy tuck to correct the deflation to her breasts and tighten the loose muscle wall as well as remove the loose skin on her abdomen.  The simultaneous procedures saved the patient a significant amount of recovery time and restored a more youthful appearance to her abdomen and breasts.  She now feels that she looks better than she did before she had children.
---
Side View:
Before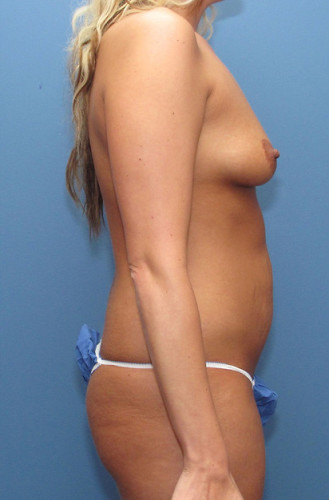 After