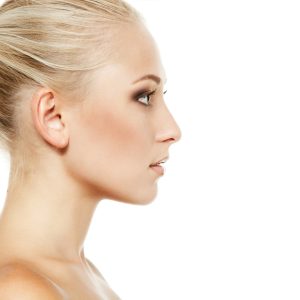 Rhinoplasty is performed for changing or correcting the shape of the nose. It can be done for aesthetic reasons or for helping with breathing concerns. The procedure can address specific nasal concerns by making changes to the skin around the bone, cartilage and skin. Most patients are concerned with what to expect during the surgery and recovery. Based on this, you can get a head start on the road to recovery by starting sooner.
Responsible surgeons ensure their patients are provided with a list of pre-surgery instructions. McLain Surgical Arts, led by committed cosmetic plastic surgeon Dr. Landon D. McLain provides breast augmentation surgery to patients in Huntsville, Madison, Florence, Decatur, Scottsboro, Cullman, Athens, Alabama, and surrounding communities.
Preparing for Nose Surgery or Rhinoplasty
Avoid certain medications
Certain medications, such as ibuprofen (Motrin and Advil), aspirin, naproxen, vitamin E, and any other herbal medications or supplements that contain these compounds should be stopped at least two weeks before the nose reshaping cosmetic surgery. You can have a daily multivitamin and Acetaminophen.
Smoking
Your surgeon will ask you to stop smoking two weeks before the procedure. You should refrain from smoking two weeks following rhinoplasty as well. Tobacco smoke and nicotine delay healing. This can cause scarring as well.
Sun damage
You should avoid spending too much time out in the sun for two weeks before the surgery. You should wear SPF 30 or higher whenever you step out.
Prescription
The doctor will give you a prescription for pain medications and antibiotics on the day of the nose job surgery
Non-prescription items
You would need the following non-prescription items:
Vaseline ointment

Saline nasal spray

Stool softener

Sinecch
Other arrangements
You shouldn't eat or drink anything after midnight, including water. Rhinoplasty is an outpatient procedure, but you would be under the effects of sedation. You should arrange for someone to take you home and stay for at least 24 hours with you following the procedure. You may want to make a recovery space at your home as well.
You should keep books, magazines, and TV remote all within easy reach. Make sure your phone is charged or the wire is nearby. You should set up a table with snacks, water, and pain medications. Make a comfortable resting spot with pillows to keep your head elevated.
The Day of Rhinoplasty Surgery
The surgeon will give you an approximate time for the surgical procedure. Don't eat or drink anything on the day of the surgery. This includes water. You may want to take essential medications with a sip of water. In some cases, the surgeon may prescribe a mild anti-stress or sleep medication to take the night before the surgery.
Avoid clothes that slipover. You should wear loose fitting clothes that have buttons in the front. Don't wear any jewelry and leave all valuables at home. Avoid nail polish. Don't wear any eye or facial makeup. You shouldn't wear contact lenses. If you want, you can wear glasses. Keep your dentures in if you wear them.
Dedicated cosmetic surgeon Dr. Landon D. McLain receives patients from Huntsville, Madison, Florence, Decatur, Scottsboro, Cullman, Athens, Alabama, and nearby areas for nose surgery.
Contact McLain Surgical Arts in Huntsville, AL to Schedule a Consultation
McLain Surgical Arts is a leading cosmetic surgery practice headed by Dr. Landon D. McLain MD, DMD, FACS in Huntsville, AL. Dr. McLain is a double board certified cosmetic and oral & maxillofacial surgeon, offering a variety of procedures such as dental implants, wisdom teeth extraction, breast augmentation, liposuction, rhinoplasty, tummy tuck, facelift, Botox, and laser skin resurfacing.
For more information or to schedule a consultation call 256.429.3411 or click here.
Now taking patients from Huntsville, Scottsboro, Decatur, Madison, Athens, Florence, Cullman, AL and surrounding areas.