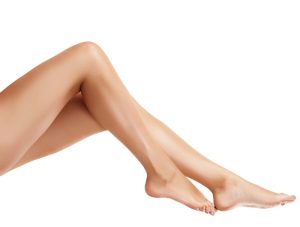 Laser hair removal treatment ranks at the top among various procedures to eliminate unwanted body hair. The safe, proven and long lasting results of this procedure have made it the first choice for millions of people.
At the time of initial consultation, the laser expert will explain various aspects of laser hair removal and inform the patient about the estimated costs.
Patients should judiciously compare the costs and benefits of laser hair removal with other procedures, and make the best decision according to their needs. McLain Surgical Arts, led by committed and astute cosmetic surgeon Dr. Landon McLain, provides laser hair removal to patients in Huntsville, Madison, Florence, Decatur, Scottsboro, Cullman, Athens, Alabama, and surrounding communities in The Heart of Dixie.
Cost Factors
The cost of laser hair removal can vary from one practice to another and even from one patient to another at the same practice. Several factors can influence the overall cost of procedure.
Practice Location
The cost of living index typically varies from one region to another, which will impact the costs of most types of goods and services, including aesthetic procedures such as laser hair removal. Practices located in prime areas often have slightly higher costs because they bear relatively higher real estate expenses and other overheads.
Quality Standards of the Practice
Some practices may be equipped with more advanced laser hair removal technology and may offer personalized care and services to their patients. Patients should ideally choose a practice that is headed by a qualified cosmetic surgeon because they may follow the same medical standards and best practices for non-invasive laser hair removal treatment as they do for surgical procedures.
Treatable Area
In procedures such as laser hair removal, the costs may be determined according to the location of treatable area and the extent of surface area that requires treatment. Some patients may require only three to four laser treatment sessions, while some others may need up to eight sessions. The cost of each treatment session may be charged separately or as a single package.
Cost-effectiveness
Among various hair removal treatments, advanced laser based hair removal can be considered as one of the most cost-effective treatments. This is because the results with this treatment are long lasting, and even permanent in some cases. The patient is not required to undergo repeat treatments at short intervals, and frequent maintenance is not needed once the treatment process is completed.
Considering the efficiency, convenience and one-time costs of this procedure, many aesthetic experts recommend laser hair removal treatment as a more cost-effective treatment option in the long run. Dr. Landon McLain receives patients from Huntsville, Madison, Florence, Decatur, Scottsboro, Cullman, Athens, Alabama, and other towns and neighborhoods in this part of the southeast for laser hair removal.
Extent of Treatment
Treatment in relatively smaller areas such as the bikini line or the underarms will require lesser amount of time and care. However, larger surface areas such as the legs or the back may require more extensive laser treatment, which will increase the costs. The cost will usually not be covered by insurance because it is an elective procedure performed for aesthetic purposes.
McLain Surgical Arts is a leading cosmetic surgery practice headed by Dr. Landon D. McLain MD, DMD, FACS in Huntsville, AL. Dr. McLain is a double board certified cosmetic and oral & maxillofacial surgeon, offering a variety of procedures such as dental implants, wisdom teeth extraction, breast augmentation, liposuction, rhinoplasty, tummy tuck, facelift, Botox, and laser skin resurfacing. For more information or to schedule a consultation call 256.429.3411 or click here.
Now taking patients from Huntsville, Scottsboro, Decatur, Madison, Athens, Florence, Cullman, AL and surrounding areas.