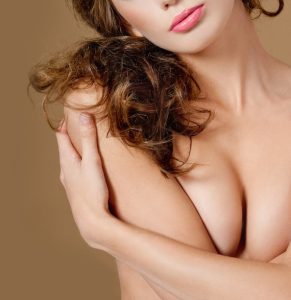 Breast implant surgery currently ranks as the most popular cosmetic surgery procedure in the US, according to the ASPS figures. Over the decades, this procedure has become fair cost competitive and the success rates have dramatically improved. However, it is often performed as an elective aesthetic procedure, and the costs have to be borne as an out of pocket expense.
A dedicated surgeon will educate the patient about breast implant surgery during the initial consultation, and discuss its estimated financial impact.
The surgeon's first goal will be to help the patient make a well-considered choice. Experienced and respectable cosmetic surgeon Dr. Landon McLain provides breast implants to patients in Huntsville, Madison, Florence, Decatur, Scottsboro, Cullman, Athens, Alabama, and other cities and towns in this area of the nation.
Factors Affecting the Sticker Price
Breast implant financial factors will often vary between two surgical practices, and sometimes may even vary between two patients at the same practice. The monetary amount will be impacted by the following aspects:
Practice Location
The average living expenses are usually higher in main metropolitan areas and prime urban centers as compared to smaller towns in interior regions. This will have an impact on the costs of most types of products and services, including cosmetic surgery procedures such as breast implants.
Surgeon's Fee
The surgeon's fee is an important component in the overall costs of breast implant surgery. An extensively trained and experienced cosmetic surgeon may charge a higher fee compared to, say, a new or less qualified surgeon working under the supervision of a senior surgeon. According to the ASPS, patients should choose the best surgeon for their needs, and elements such as surgeon's fee should only be secondary considerations in such decisions.
Anesthesia and Surgical Facility Expenses
Breast implant surgery is usually performed with the patient under general anesthesia. This will involve the fee of an anesthesiologist or a registered nurse anesthetist, who will charge according to their skills and experience.
Breast implant surgery may be performed at a hospital, an accredited surgery center, or a private surgical suite. The costs and benefits associated with each option are different, and the patient can make the right choice in consultation with the surgeon.
Breast Implant Costs
The cost of implants is a key component in the overall costs of breast augmentation surgery. Traditional saline implants may cost slightly lesser than silicone implants. Nowadays, a number of patients want to choose advanced gummy bear silicone implants, which are made of ultra cohesive silicone. These implants may cost a little more, but provide greater aesthetic and safety value.
Insurance and Financing
Full or partial insurance coverage of breast implant costs may be possible in a situation where the implants are a part of breast reconstruction surgery performed after a mastectomy or a major breast tissue injury. Other patients may consider financing of the breast implant procedure from a professional medical care financing company.
These companies offer competitive loans, quick approvals, and easy monthly installments. Adroit and cutting edge cosmetic surgeon Dr. McLain receives patients from Huntsville, Madison, Florence, Decatur, Scottsboro, Cullman, Athens, Alabama, and other neighborhoods and communities across the spectrum for breast implants.
McLain Surgical Arts is a leading cosmetic surgery practice headed by Dr. Landon D. McLain MD, DMD, FACS in Huntsville, AL. Dr. McLain is a double board certified cosmetic and oral & maxillofacial surgeon, offering a variety of procedures such as dental implants, wisdom teeth extraction, breast augmentation, liposuction, rhinoplasty, tummy tuck, facelift, Botox, and laser skin resurfacing. For more information or to schedule a consultation call 256.429.3411 or click here.
Now taking patients from Huntsville, Scottsboro, Decatur, Madison, Athens, Florence, Cullman, AL and surrounding areas.